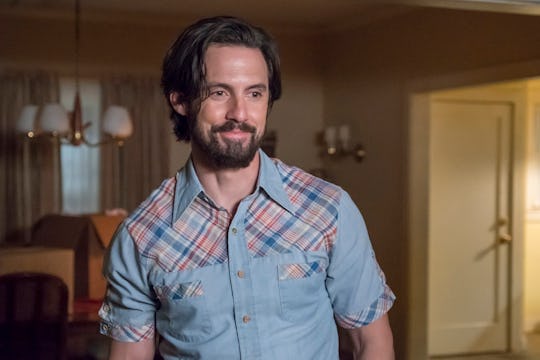 Ron Batzdorff/NBC
The Fate Of Jack's Brother Still Remains A Mystery On 'This Is Us'
There might be some fans of This Is Us who thought that once Jack's death was finally revealed, there wouldn't be anymore big stories to dive into regarding the Pearson family's past. But the truth is, there are still plenty of questions that have gone unanswered, including the fate of Jack's little brother, Nicky. There's still a lot to learn about the character, but by now most fans are undoubtedly wondering: did Jack's brother die on This Is Us?
When Jack and Randall went to tour a college earlier in Season 2, they stopped off at the Vietnam War Memorial that had a bunch of fallen soldiers' names engraved on it. Was his brother's name one of them? That remains unclear, but I have a sneaking suspicion it was, which is why Jack has such a hard time talking about this days overseas. Then there's the necklace that Jack gave to Kevin. Jack said it was given to him at a very dark time in his life. Many have assumed the necklace once belonged to Nicky, who gave it to Jack at some point during their service in the Vietnam War.
No one in the Pearson family has ever spoken about Nicky, which makes you wonder how much Jack has shared with them about his past. And since fans have never seen any flashbacks with an Uncle Nicky around, it clear either they don't know he exists or he's no longer around to come visit. What we do know is that Nicky and Jack were close as children and had to look out for each other due to their alcoholic father. When Jack was going through some old pictures, he came upon one that was clearly from his time in the army and it looked as though his brother was in the picture too.
When Jack returned home from the war, he was alone at his parents' house with just his mom and dad, so by all accounts, Nicky is likely believed to be dead. But since this is TV and anything can happen, I'm holding out hope that Jack's brother is alive, only no one really knows it yet. I know, that seems awfully melodramatic, especially for a show that's very far from a soap opera, but it would give the family a new tie to Jack's memory and a new and juicy storyline for a future season of This Is Us.
Milo Ventimiglia recently told Esquire that viewers can expect to learn more about Jack's brother after Season 2. "His brother, I think is something that's going to come up relatively quickly, and play out over the next season or so," Ventimiglia revealed. While that doesn't really confirm if Jack's brother is dead or alive, it does mean that all of the answers to the questions about him will be revealed soon enough.
Since a recent promo showed Jack in a military helicopter with the announcement that "Jack's story has just begun," it stands to reason that his brother's fate and the details surrounding his brother in general are sure to be addressed soon. Although all signs point to Nicky having died long ago before Jack even met Rebecca, until there's a death scene or a body you can't be too sure that's what really happened.
I refuse to rule out the possibility that somehow Jack's brother is alive on This Is Us, if only to give everyone a piece of the Pearson family patriarch whose been dead for so long. If not, and if Jack really did lose him while they were stationed in Vietnam years ago, seeing Jack go through such a loss will undoubtedly add even more layers to the man he was and the man he became when he returned home and shortly thereafter met Rebecca.
Check out Romper's new video series, Romper's Doula Diaries:
Watch full episodes of Romper's Doula Diaries on Facebook Watch.