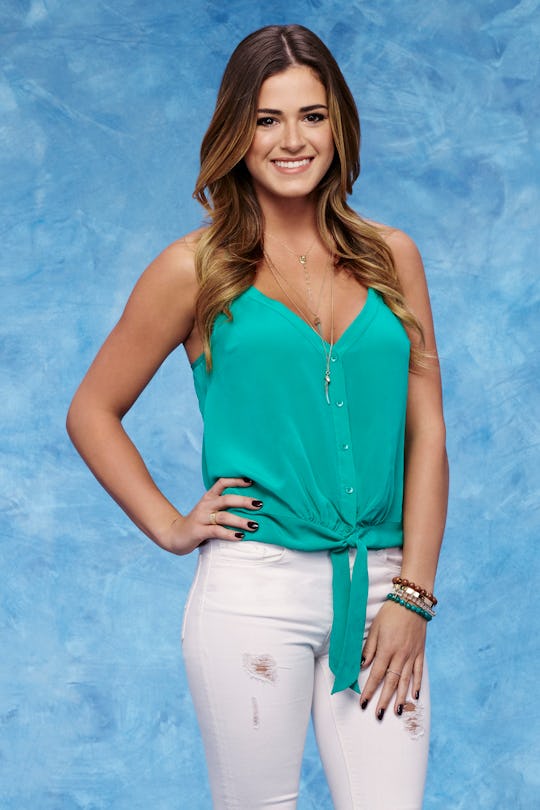 Craig Sjodin/Disney ABC Television Group/Getty Images
Does JoJo from 'The Bachelor' Still Work in Real Estate? The Contestant Has Been Laying Low Since Taping Ended
This past week on The Bachelor, audience members fell more in love with contestant Joelle Fletcher, or JoJo, as she is most known to Bachelor fans. As the Mrs. Higgins hopeful heads to the final four contestants and a round of hometown dates, Ben, and the audience will get to know JoJo a little more in the upcoming week. But, does JoJo from The Bachelor still work in real estate? She has been quiet since the show taped.
The Bachelor, which is currently on its 20th season, is known for presenting audience members with a variety of colorful occupations for each woman, especially this past season. Who can forget the "chicken enthusiast"? Or twins Emily and Haley, whose occupations were listed as "twin" during their time together on the show? With that in mind, JoJo's occupation seemed relatively tame.
Fans of Bachelor nation have been loving JoJo so far. She is smart, funny, and super down to earth. Before competing on The Bachelor, the 25-year-old from Dallas, Texas worked as a real estate developer in her hometown. However, whether or not JoJo still works in real estate now is still up for debate, as she has been quiet about her personal life since the taping of the show. Recently, her Instagram and Twitter have been devoted to sharing the love of Bachelor nation with the fans themselves instead.
Despite JoJo keeping mum about her job, her LinkedIn profile says otherwise. According to JoJo's profile, after starting Baylor University in 2008 and graduating in 2011, the Bachelor contestant went on to work as a Sales Executive for Legacy Medical in 2013, and started her own real estate company called JHF Realty Development LLC, based on her initials of her name, in September 2014. A quick Google search for JHF Realty Development LLC leads to several inconclusive pages as well, only one of which confirms that the business is still active.
However, that is not to say that JoJo does not currently work in real estate. Those who go on the show tend to keep their personal lives private, especially after being in the public eye and I don't blame her for wanting to keep details, such as her job, to herself. But that does not mean that she has not been busy.
Her Twitter shows that she has been spending plenty of quality time with her dog, which is vital after spending as much time apart as they did during the taping of the show as well as having fun with her friends. And what is wrong with having a little fun? Nothing. If anything, it proves that JoJo knows how to come out of a brush with reality television unscathed.