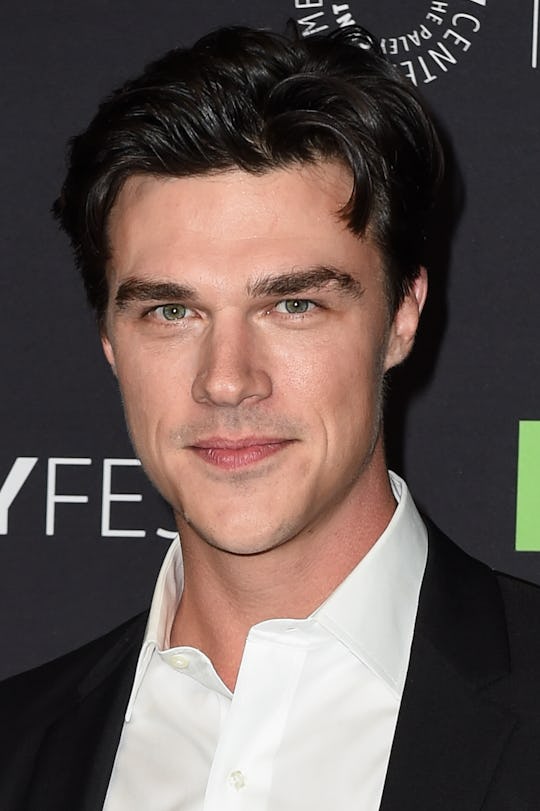 Emma McIntyre/Getty Images Entertainment/Getty Images
Finn Wittrock's 'AHS: Roanoke' Character Already Appeared, But You May Have Missed It
For the second half of American Horror Story: Roanoke, we were promised the return of some fan favorites like Taissa Farmiga and Finn Wittrock. But so far Farmiga has been noticeably absent, and Finn Wittrock's AHS: Roanoke character already appeared in Episode 7, though, it was so quick you might have blinked too fast and missed it. I know, how can you possibly miss the gorgeous and pouty face of the man fans came to love and fear as Dandy Mott, right? But believe it or not, he's already made his debut on Roanoke this season, playing the "real life" version of one of the Polk brothers or, more specifically in his case, Jether Polk.
He showed up right around the time when Audrey, Monet, and Lee were taken by the Polks after discovering the dead bodies of Sidney and his crew. When the Polks first showed up to take them, it was unclear not only who they were, but who was even playing them, so if you missed Wittrock at that point, you're totally forgiven.
It wasn't until they brought the women back to their house that we were really given any decent look at who these real versions of the cannibal hillbillies were, and yes, they were just as scary as the ones portrayed in the My Roanoke Nightmare reenactment.
When Ryan Murphy told E! Online that Wittrock would be returning to introduce the "most f-ed up character of all time," fans were excited. How can you top someone like Dandy with someone even worse? Apparently that's the plan, though, as the last few episodes of Season 6 play out, with Wittrock's new cannibalistic character coming out in full swing, with actions to rival that of his former psychopath's ventures.
Wittrock made his AHS debut in Season 4 with Freak Show, but returned the following season for Hotel, in which he played both Rudolph Valentino and Tristan, neither of which really compared to his first turn on the series. So to see him taking on a role that is going to hold the title of the worst character in the show's history has to mean that from here on out, we're going to be seeing a lot more of Jether Polk.
In the promo for Episode 8, you can get a better look at Wittrock's transformation into the bowl haircut-toting Polk. After she asks him how they know about My Roanoke Nightmare, he responds in a rather thick accent, saying, "We're part of the United States. We get TV."
There are exactly three more episodes left of AHS Season 6 (I know, don't even get me started), so Wittrock has three episodes to give viewers the creepy, deranged, and disgusting moments that they'll be expecting.