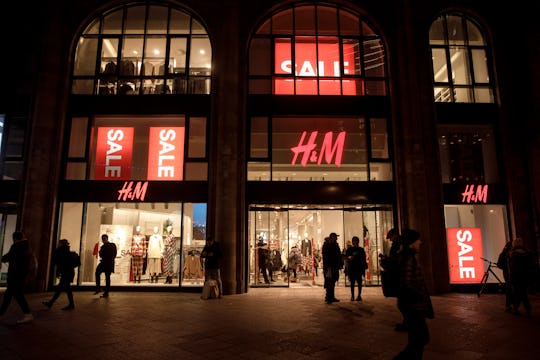 Carsten Koall/Getty Images News/Getty Images
H&M's Winter Sale Includes $2 Shirts, $5 Skirts, & $8 Dresses
H&M is already known for their unbeatable prices on both everyday staples and trendy pieces, so when they have a sale, it's a pretty major event. That's why this is a great time to stock up on workwear, athleisure, and tons of other pieces you'll find yourself reaching for again and again: H&M's winter sale is here at last.
From now through Dec. 27, you'll get 50% off sale items in-store and online, no promo code needed. And more good news: If you order by Dec. 19, you'll have your items in hand by Christmas Eve (which is great if you spaced on buying your sister's gift, or you need a festive outfit to wear on Christmas Day). As always, you'll get free shipping with orders over $40, but with prices this good, it may actually be kind of challenging to hit that minimum (I'm sure you can do it if you put your mind to it).
Read on for the best of H&M's sale, and spoiler alert: There's a chic dress in a winter fabric that's perfect for New Year's Eve, and a blazer you'll actually want to wear beyond work. Best of all? Everything is under $20, which is a true holiday miracle indeed.