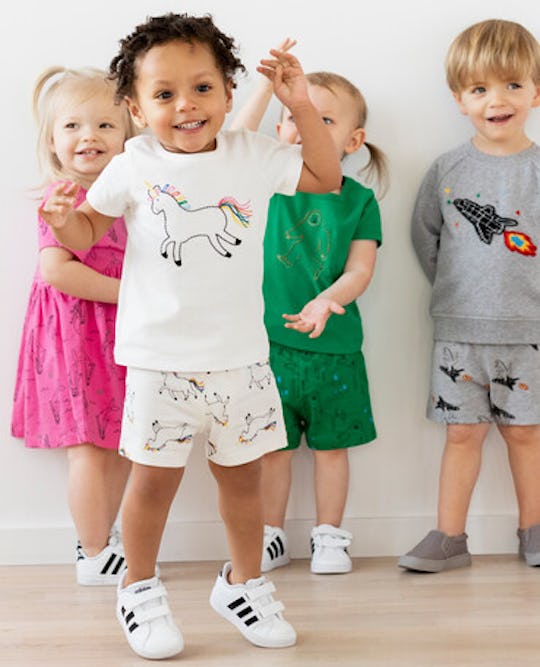 Hanna Andersson
Hanna Andersson Is Taking 40% Off Everything, But It's All Going Fast
Sometimes when a store puts its inventory on sale, the discounts might only apply to certain items. Or they might be cheaper if you buy them from 3 p.m. until closing, for example. Or they're an online-only deal. As such, it's easy to get confused and then you probably don't wind up taking total advantage of the sale. But Hanna Andersson's winter sale is super straightforward, because the markdowns apply to almost everything, and you don't need any special codes to access them.
From now through December 16th, Hanna Andersson is offering 40% off of everything, including clearance and sale items... even new inventory, too. To make life a whole lot easier, Hanna Andersson has already marked down their prices online, so you won't have to break out your calculator (or your elementary school math skills) trying to figure out the deals.
Of course, there are some exclusions. For example, the 40% off of everything sale can't be combined with any other offers, isn't available in outlets, and can't be applied towards previous purchases or put towards gift cards. You'll still be responsible for shipping ($7 to get your goodies in two days) but it's free if you spend $49 or more. Which shouldn't be a problem once you see how many savings you can score.
Here are just some of the great deals you can get at the Hanna Andersson winter sale. One word of warning: These deals are going fast (most items aren't available in every size), so don't delay!