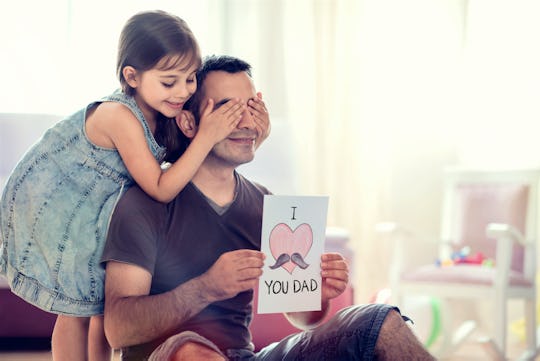 ilkercelik/Fotolia
8 Dads Reveal The Thing They *Really* Want For Father's Day
In my experience, it's next to impossible to shop for a dad on Father's Day. From the men in my life who have been father figures to my partner and the father of my son, I never know what to buy, what to say, or how to express my gratitude on their special day. Thankfully, I've also realized that all you really have to do... is ask. So that's exactly what I did. I asked dads to share the things they really want to do on Father's Day, and their answers, while unique, all had one underlying message: don't get them anything.
Sounds like an excuse to avoid shopping, right? I mean, by all means gift the loving father in your life something special on Father's Day, if that's your thing and you know he has his eye on a specific item. But most dads, honestly, just want to spend time with their families. Sounds like a cliché, sure, but platitudes exist for a reason, my friend.
This Father's Day request is also indicitive of our culture's evolved and progressive view of dads and the role they play when it comes to parenting. According to a 2015 study, 57 percent of fathers say parenting is "extremely important to their identity," and in 2016 dads said they spent an average of "eight hours a week on child care — about triple the time they provided back in 1965," according to the Pew Research Center.
So when the dad in your life says he simply wants to spend time with his family on Father's Day, believe him. And if you're not going to believe him, you could at least try believing the following dads when they shared what they really want to do on Father's Day this year: