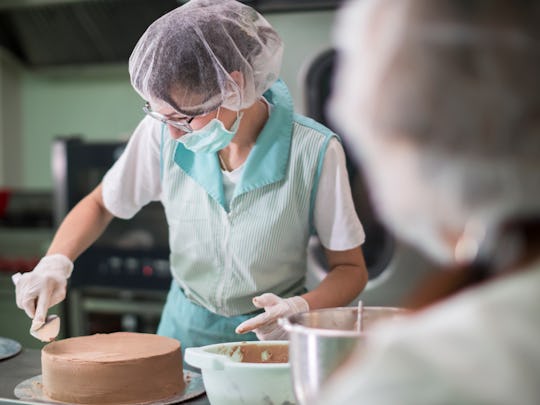 nemke/E+/Getty Images
How Do You Get Help If Your Job Is Affected By Coronavirus?
This post is updated regularly to reflect the latest news and resources for people losing work because of the coronavirus pandemic.
Many people are working from home as a result of coronavirus, which is a good thing, overall, though it does come with challenges. There are millions of people, however, including those in the childcare and service industries who can't just plug in their laptop and work from their couch. In an already anxious time, the threat of lost wages can be incredibly stressful. So how do you get help if your job is affected by coronavirus (especially if you can't take time off)?
Whether you're worried about permanently losing your job as a result of the pandemic or temporarily missing out on your regular paycheck, it can be difficult to know where to look for answers (particularly because so much of the relevant information you need varies from state to state). One place to start, no matter which state you live in, is the U.S. Department of Labor website. The Wage and Hour Division has answers to common questions asked by employees in the face of pandemics and other public health emergencies, as well as their "effects on wages and hours worked under the Fair Labor Standards Act and job-protected leave under the Family and Medical Leave Act."
Read on for more expert advice on what to do if your job is affected by the coronavirus pandemic, bearing in mind that circumstances are changing rapidly.