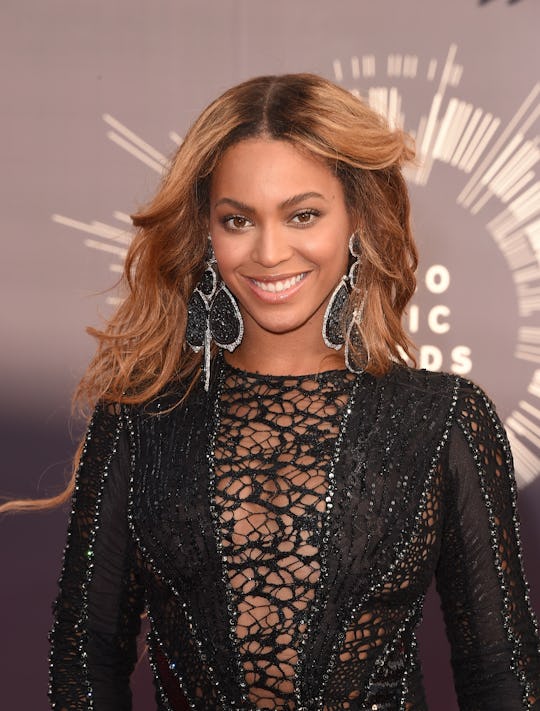 Jason Merritt/Getty Images Entertainment/Getty Images
How Many 2016 VMA Nominations Did Beyonce Receive? She's Leading The Award Show
It should come as no surprise to anyone in pretty much the whole world that Beyoncé has been nominated for the most VMAs this year. You heard that right —as to be expected, she is leading the pack with all of her nominations and I personally expect her to win in almost every category. But how many 2016 VMA nominations did Beyoncé receive? In total, Beyoncé has been nominated for 11 different VMA awards, the most she's been up for at one time in her career and more than any of the other artist nominees this year. Once again, is it really a surprise, though? She has been steadily making music and creating these monumental music videos for more than two decades, so is it totally shocking that Beyoncé has 11 VMA award nominations this year? Not really, but we can all still cheer on our girl.
Basically, any category that Beyoncé was able to qualify for, she placed in. That's not to say that she isn't up against some stiff competition, because Adele and Justin Bieber are some strong artists, but this is Queen Bey we're talking about here. Remember when Beyoncé put out Lemonade and everyone went crazy? Well, that wasn't for nothing, because her VMA nominations speak for themselves and were totally deserved.
Of the 11 categories she's nominated in, it's hard to see where Beyoncé might fall, but to be nominated is kind of a huge deal regardless.
Video Of The Year
Beyoncé is up against Adele, Drake, and Justin Bieber for Video of the Year and while that might be intimidating for some, "Formation" is a strong and important music video for Beyoncé, and it has a place in the category for a reason.
Best Female Video
The Best Female Video category for the VMAs is a tough one, with Beyoncé up against Adele, Rihanna, Ariana Grande, and Sia, but "Hold Up" still stands a huge chance to take home the award. The video is like a better, cooler version of Carrie Underwood's "Before He Cheats" and is almost entirely slow motion.
Best Collaboration
Beyoncé collaborated with Kendrick Lamar for "Freedom", which is now up for the VMA for Best Collaboration, but with the song itself being an amazing collaboration of the two, are we really surprised?
Best Pop Video
Beyoncé's "Formation" has been nominated for Best Pop Video because have you seen it? It's the same video that is in several other categories, so let's just give all of these Moon Men to Beyoncé already, OK?
Breakthrough Long Form Video
Lemonade is up for Breakthrough Long Form Video, probably in reference to the entire album being like one long story, which many say is about Jay Z's alleged infidelity. It's no secret that Lemonade has been monumental in Beyoncé's career and these 11 nominations kind of prove that.
Best Art Direction
Beyoncé's video for her song "Sorry" is nominated for Best Art Direction, and rightfully so. The black-and-white video gives us several different versions of Beyoncé that all play well into the verses she's singing at each point.
Best Choreography (Twice!)
Beyoncé has nominations in the VMA category of Best Choreography for both "Formation" and "Sorry". Obviously there are plenty of choreographers behind the scenes, but the moves wouldn't look quite the same without Beyoncé performing them.
Best Direction
Beyoncé's video for "Formation" is nominated for Best Direction. The song is off her famed Lemonade album is all people can talk about.
Best Cinematography
Again, "Formation" is nominated for a VMA, this time for Best Cinematography because, have you seen the video? The costume changes, scenery, and lighting are all components we've come to expect from Bey.
Best Editing
Not surprisingly, Beyoncé's video for "Formation" from her Lemonade album is nominated for a VMA in Best Editing. The video was big in Beyoncé talking about her roots and celebrating where she comes from, which we can all get behind.
Beyoncé is nominated for 11 different VMA awards this year, which makes her odds of going home with something extremely good. It also means the possibility of her giving us an amazing performance is all but confirmed. You can't hold 11 places for VMA nominations and not perform at the show.