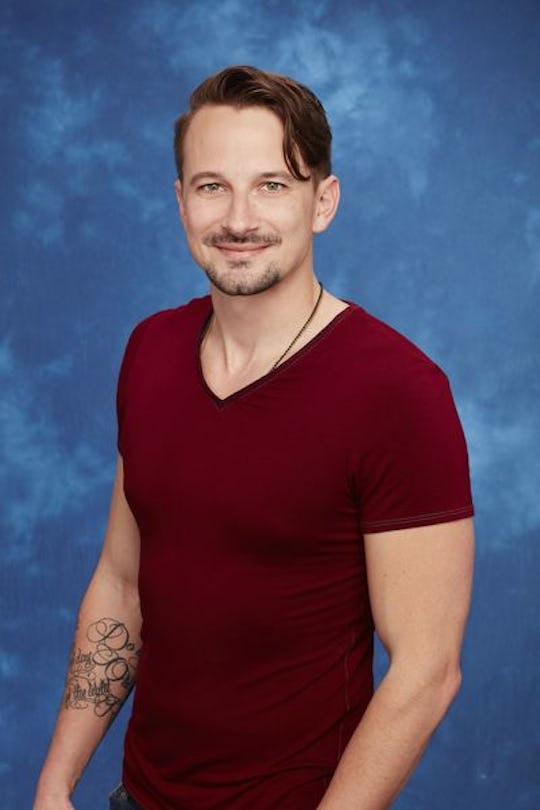 ABC/Craig Sjodin
How Old Are Evan Bass's Kids? The 'Bachelorette' Contestant Is A Single Dad Of Three
With just two episodes under its belt in Season 12 of The Bachelorette, there is already enough drama and douchiness to throw in the towel. Only, you know, then how would we ever find out who JoJo Fletcher chooses at the end of the season? Instead, let's take a minute to appreciate some of the decent guys on the show, namely Evan Bass. Now that he's admitted to being a single dad, it leaves fans wondering where his kids are and asking, how old are Evan Bass's kids? In Monday's episode, he got to take part in the group date and revealed to JoJo that he's a single dad, quick to add that it isn't something he'd want to delve too deep into. Which is understandable for sure, since having three little boys at home is no joke and when you're being broadcast on national TV for several weeks, it's not a bad idea to keep some things private, right?
In the promo for Episode 3 of The Bachelorette, we see a very angry Chad (surprise) attacking pretty much every other contestant (also, big surprise — can you detect the sarcasm yet?). Among Chad's targets is Evan, the obviously nice and decent erectile dysfunction specialist from Nashville, who, until now, has been able to fly under Chad's Bro Radar. But no one is safe when it comes to the wrath of Chad since he is the resident Bachelorette villain. In the promo, he's saying how Evan has already had a chance at love and has three kids because of it. After this, we see a series of scenes that make it seem like Chad fights someone, if not Evan himself.
So what happens when Chad brings up Evan's kids on The Bachelorette? And what does Chad (or any of the other contestants, for that matter) know about the three little boys back home in Nashville? They probably know about as much as anyone, being that Evan has been able to keep his kids off his social media profiles and keep that part of his life private. And I can't help but feel for the guy, a busy single dad of three, looking for love on The Bachelorette, only to be attacked, verbally and physically, by the house bro. Not cool, Chad.
Will the fact that Evan from The Bachelorette has three little boys hurt or help his chances at winning over JoJo and that final rose? On the one hand, it demonstrates his maturity and ability to be responsible (ahem, Daniel, what are you even still doing here?), but on the other hand, is step-parenting something JoJo will be ready for, come the season finale of The Bachelorette? Obviously it's hard to say just yet, since Evan has only been able to snag a rose at just a couple of the ceremonies, but for now, let's just hope the father of three lives through Chad's next temper tantrum.