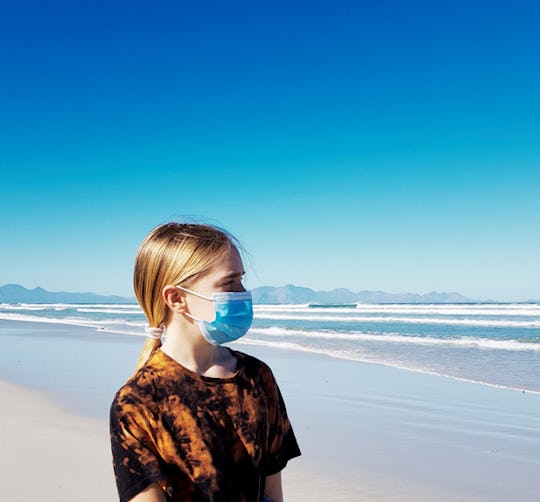 RapidEye/Getty
10 Tips To Keep Kids (& Yourself) Safe At The Beach This Year
There's no ignoring COVID-19 this year, but you and the family can still enjoy some typical summertime activities. It just takes a little planning extra. Here are a few tips to keep kids safe at the beach during the coronavirus pandemic. Even though trips to the beach may look a little different during 2020, you and the family can still have a fun time building sandcastles and playing in the waves.
Before heading out, check the rules and guidelines for your local beach, which can vary a lot depending on where you live. For example, most beaches are open in Florida at the time of writing. Likewise, many beaches and lakefront areas in Connecticut are open, too, although some may prohibit swimming. Check your destination ahead of time so you don't accidentally show up to a closed beach.
If you and the family are up for a trip to the open beach in your area, then here's a few tips to make your visit as pleasant (and safe) as possible. Because if there's one thing you don't want to do on the sand , it's worry obsessively about getting sick. Everybody deserves a vacation from that mental weight right about now.