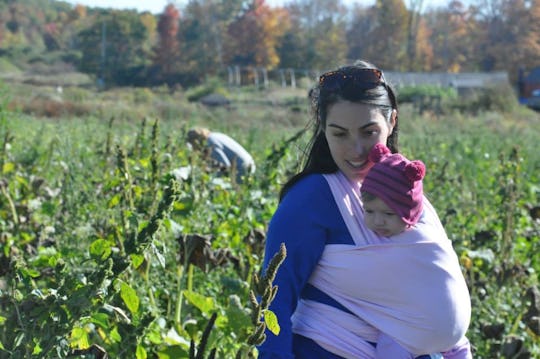 Photo courtesy of Jamie Kenney
I'm A Crunchy Mom & These 10 Stereotypes Are Pretty Legit
When it comes to identifying who is or is not a "crunchy mom," I tend to follow the rule of "self-identification." If you say you are, you are. I'm sure there are some self-appointed gatekeepers out there who would attempt to enact some sort of purity test, but who has the time for that? There are no hard and fast rules associated with the crunchy mom lifestyle, even if there are general tendencies. And while not all stereotypes bear fruit, some crunchy mom stereotypes are on point.
Speaking as a crunchy mom, I like to have a sense of humor about my people (and myself). But even with my laissez-faire attitudes about what people think — and my ability to recognize when a joke has a kernel of truth at the center — I often feel like crunchy moms get a bad rap for no real reason. We're painted as sanctimonious, inflexible, self-centered shrews... you know, like the many groups of women who dare to do things outside of the norm. That's not to say, of course, that women who do things "in bounds" have a smooth ride. There's no winning against the Patriarchy unless you don't play is what I'm saying.
So I would challenge a great number of negative stereotypes about crunchy moms as being based in snarky judgment, and the majority aren't worth repeating. But some are, well, in the words of internet memes, "I feel attacked by this relatable content."