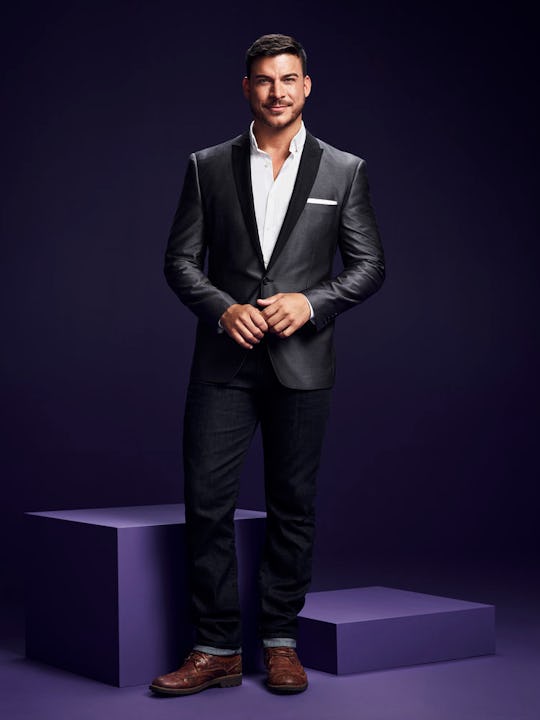 Tommy Garcia/Bravo
'Vanderpump Rules' Season 7 Could Serve As A Fresh Start For Jax
Season 6 of Vanderpump Rules was not good to Jax Taylor. Or, rather, he made a ton of bad decisions that made each situation worse for him than the last. So it wasn't all that surprising when he and Lisa Vanderpump finally had that sit down in the finale and he officially quit his bartending duties at SUR. He also quit his relationship with longtime girlfriend Brittany Cartwright (again), so is Jax returning to Vanderpump Rules Season 7? He could, in fact, be a totally changed man by the time filming begins for the next season.
Throughout the past few seasons of the show, Jax and Brittany have had some extreme highs and extreme lows that culminated in what seemed like a final split in the Season 6 finale. During the season he also spoke briefly about a marketing job opportunity in Florida that he might try and relocate for, though the details were sparse and continue to be a little foggy. Then, he officially quit his job after Lisa told him flat out that he needed to stop playing a victim and take responsibility. All of those incidents combined would certainly make it seem like Jax is done with Vanderpump Rules, but judging by his life since the finale was filmed, things might be a little different for the former bartender.
Since filming ended, Jax and Brittany actually found their way back to each other yet again. She told the E! News show Daily Pop back in April that Jax had been relentless in pursuing her after their most recent breakup. Despite things seeming more bleak and finished than ever for the couple in the Season 6 finale, between the time filming ended and now, they managed to make up and seem to be going strong at the moment. On the Season 6 reunion, Jax even mentioned starting a family, so there's that.
As for that Florida job opportunity, judging by Jax's Instagram, he's still very much living in Los Angeles, so chances are, he did not take that job and might be open to working for Lisa again, provided of course that she takes him back. Given his history with the show and the fact that he's been part of the cast since the beginning, that isn't out of the realm of possibility. During Season 4, when Jax was arrested following a drunken shoplifting incident, Lisa put him on a two-week leave from SUR, but eventually allowed him back as bartender. His leave from the restaurant might be a little bit longer this time, especially since she offered DJ James Kennedy his bartending job back in the Season 6 finale, but it's hard to imagine Vanderpump Rules without Jax.
During part of the reunion special for Vanderpump Rules Season 6, Jax opened up about the passing of his father in December and viewers got to see a more vulnerable side of him, which included him admitting that since learning of his father's death, he hasn't been able to imagine life without Brittany. If this is going to usher in a much more humble kind of person, he may be able to prove to Lisa that he's worthy of being let back in the SUR family. Season 6 might have left off with him on not great terms with the restaurateur, but just days ago, he was promoting the Vanderpump Dogs Foundation World Dog Day on Instagram. I don't think he'd be willing to do that if he and Lisa weren't able to mend things and if he didn't plan on returning for Season 7.
As of right now, Jax hasn't said anything concrete either way, but since he hasn't officially said that he isn't coming back, there's a good chance that he'll return, even if he's still not a bartender at SUR anymore.