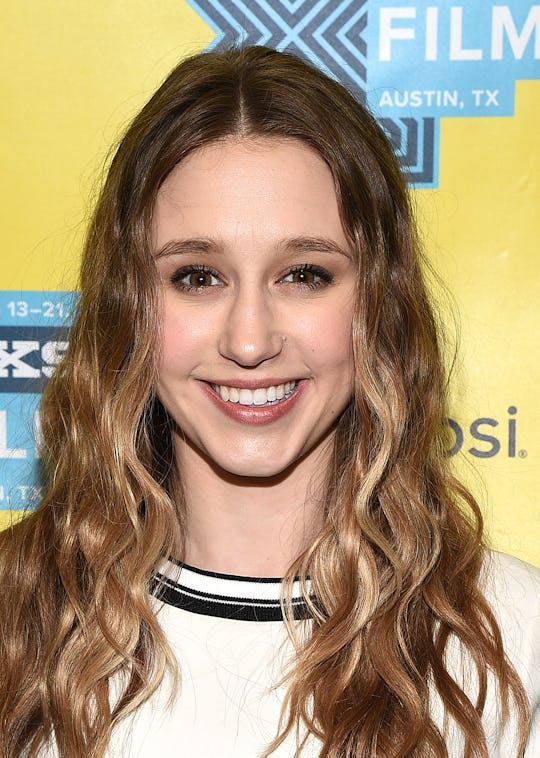 Michael Buckner/Getty Images Entertainment/Getty Images
Is Taissa Farmiga Playing Zoe On 'AHS: Roanoke'? A 'Coven' Connection Is Very Possible
American Horror story: Roanoke Season 6 might be halfway over, but there are still plenty of surprises in store for diehard fans. Namely in regards to who the real Butcher is, figuring out the sole survivor of the farmhouse guests, and who the returning AHS actor are going to play when they finally show up. Recently, Ryan Murphy told E! Online that both Taissa Farmiga and Finn Wittrock would be returning, but is Taissa Farmiga playing Zoe on AHS: Roanoke? We last saw Zoe as the witch back in Season 3 on AHS: Coven and it wouldn't be totally unrealistic to think that someone with supernatural experience might be called upon to help out. Plus, we all know that all seasons of AHS are connected in some way, so is it really that crazy to think a familiar face could pop up?
Last season on AHS: Hotel, Queenie made an appearance as herself after co-starring in Coven and although it didn't end so well for her, it proves that inter-season crossovers are not only possible, but highly probable. When Murphy told E! Online that Farmiga would be back, he wasn't clear on what her role would be in AHS: Roanoke, but she could show up in a number of ways. She doesn't necessarily have to play Zoe again, but with the way the season is progressing, anything is possible at this point. If Murphy is determined to shock us (which he very much seems to be), then this is certainly one way to go about doing it.
We have also been kept in the dark about who the real Scathach is, which was played by Lady Gaga during the reenactment portion of the show. But now that things have gotten "real" on AHS, we have yet to meet the real Scathach. In a conference call with reporters earlier this month, Murphy revealed that the woodland witch from AHS: Roanoke, Scathach, is actually the original Supreme from Coven and she would be further explored down the line when the show can return to its Coven roots in some capacity. Is this who Farmiga will be playing instead? It would certainly be a fitting connection to the third installment, but I think having the actress return as a character we already know (Zoe) would be an even bigger and unexpected twist — something that this season has prided itself on doing so far.
If we get to see Farmiga return to AHS as Zoe, it's like getting another piece of Season 3, which was like a breath of fresh air from all of the chaos that was Asylum. Plus, there's a reason Murphy has considered revisiting Coven. Earlier this season, we saw Shelby and Matt meet with Cricket in the reenactments of My Roanoke Nightmare and he was eerily similar to his Coven character, which may have been another clue that more witches could be present this season.
But most importantly, it would also give Zoe a chance to save whoever ends up being the sole survivor of AHS: Roanoke, since they're going to need magic to fight the curse of the blood moon paired with the psychotic nature of The Butcher and Co.