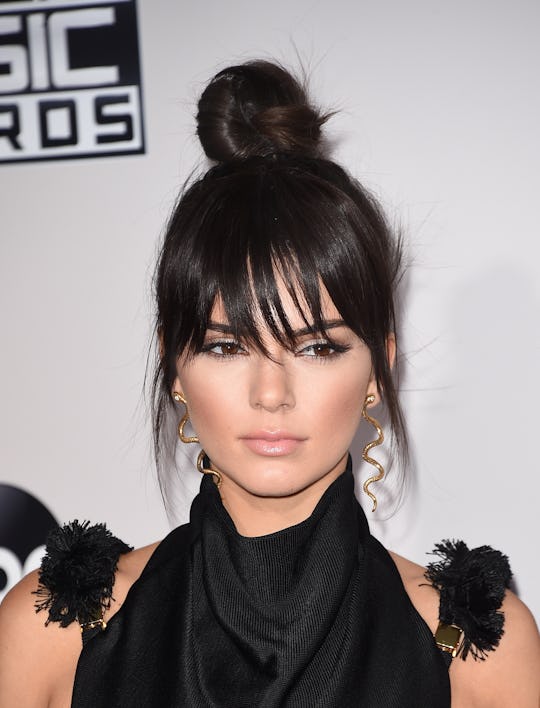 Jason Merritt/Getty Images
Kendall Jenner Didn't Pose Naked On A Horse After All, But These 5 Instagram Shots Prove She's Still Pretty Epic
In case you missed it, Kendall Jenner caused quite a stir on Instagram this weekend by posting a picture of her allegedly riding a horse, naked. The caption-less photo garnered over a million likes, thousands of comments, and the whole Internet to declare that once again, KJ had won the Instagram game. But there's just one problem: that butt-naked horse-rider isn't actually Kendall. If you look closely, it's completely obvious, but who pays that much attention when you're scrolling through Insta in your post-holiday food coma? Apparently, no one. Except model Elisa Meliani, who quickly noticed her own naked bod staring back at her from Jenner's IG feed. The France-based model posted a screengrab of the post Saturday and took all the credit, writing, "Waouuu. Me and my horse on Kendall IG. #Blessed." If you can look like that precariously perched on a horse in your birthday suit, Elisa, you most certainly are blessed.
But just because it's not Kendall herself in the pic doesn't mean that Jenner isn't always totally winning on Instagram. She basically lives on social media, much like her four sisters. Because as if you needed any further evidence, the Kardashian-Jenner clan knows how to work those selfies. On Friday, Kim posted a throwback of her dressed as Posh Spice and Kylie used the social network to clear up rumors about her and Tyga's relationship woes. And let's not forget Kim's Troop Beverly Hills-themed baby shower, Kris's Great Gatsby-themed birthday party... the list goes on and on.
In other words, Kendall doesn't need someone else's photos to make her Instagram shine. She's a Kardashian-Jenner, and as such, her IG game will always on point. And she's proven it to us time and time again...
Like When We Get to Vicariously Hang Out With Her & Gigi
And Snoop On Her Mom And Kanye
And How She Manages To Pull Off A Dog In A Gator Hat
When She Supports Her Fam
And Let's Not Forget She's Still Responsible For The Most Liked Photo Ever On Instagram
Yep — Kendall's Instagram life is everything it should be. A little self-promotion, a few shamelessly hot selfies, and lots of celeb spotting. Oh, and butts. Lots of butts.
Images: Jason Merritt/Getty Images; KendallJenner/Instagram (6)