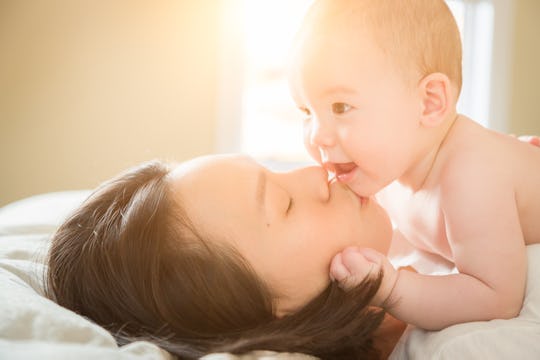 Fotolia/Andy Dean
13 Things Moms Need To Stop Saying About Moms Who Bed-Share With Their Babies
There are a lot of decisions you need to make when you have a baby. What are you going to name them? What are you going to feed them? Who is going to be a part of the community that cares for them? And, of course, where are they going to sleep? For hundreds of years that answer "in the family bed." In twentieth century America, however, the answer has more commonly been "in their crib." But lately, bed-sharing has popped back into the conversation... and here are some things that moms need to stop saying about moms who bed-share.
Look, bed-sharing is not for everyone, and that's completely understandable. I'm well aware that the American Academy of Pediatricians (AAP) officially advises for room sharing but against bed-sharing because of safety concerns and and increased risk of SIDS (sudden infant death syndrome) associated with bed-sharing. But many other cultures practice bed-sharing —as the Los Angeles Times reported, Japanese parents routinely share their beds with their babies. And, even the APA has acknowledged that not everyone will follow their room-sharing guidelinesand released information intended to mitigate the risk of SIDS and support families.
Though the AAP strongly advises against it, there are lots of reasons I chose to bed-share with my children until they were 10 and 15 months respectively. And my stopping should not be taken as some tacit admission that I "saw the error of my ways." It was right for me... and then it wasn't anymore. Just as bed-sharing felt natural and instinctive to me, so did my progression away from it.
We're all doing the best we can, folks. The world is not kind to mothers: the least we can do is be kind to each other by avoiding the following accusations against those of us who choose or chose to bed-share.