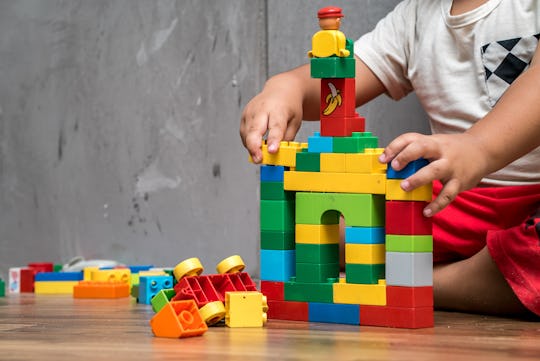 Shutterstock
Save 30% On Spider-Man LEGO Sets & Almost 50% Off Star Wars Sets On Prime Day
If you are a parent of children who love LEGOs, then your first reaction when you think of the colorful little bricks is probably the same as mine: Ouch. Yes, stepping on those bumpy blocks can send a shockwave from your unsuspecting bare feet all the way up to your brain, but here's the truth about why kids love LEGOs: They are awesome. And with Amazon Prime Day finally upon us, you can save some major bank by shopping these amazing Amazon Prime Day deals on LEGO items.
Fun fact: The word LEGO comes from an abbreviation of two Danish words "leg godt", meaning "play well." Mind blown, right? As explained on the LEGO website, LEGO was founded in 1932 and if my kids' playroom is any indication of its ongoing popularity, LEGO isn't going away anytime soon. In fact, their offerings are only getting better.
Thanks to new technology, including their LEGO BOOST products, kids (and parents) can take their brick-building to the next level and actually learn how to code with their LEGO. So cool.
As you've likely cancelled all your plans today in order to shop all the best Prime deals, don't leave LEGO off your list because these will be gone in a flash.