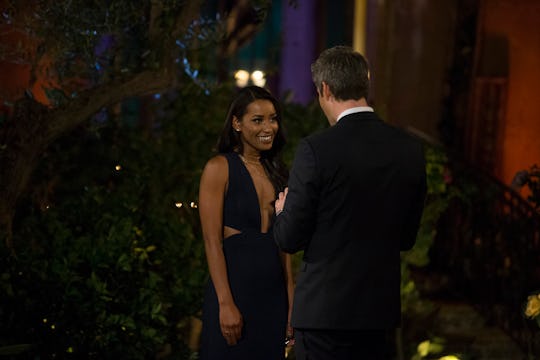 Paul Hebert/ABC
Seinne's Instagram Before 'The Bachelor' Proves She's An Awesome Aunt
Even though the name of the game is falling in love and proposing to just one person at the end of The Bachelor each season, there are arguably several women this season who seem like they could be the one to walk away as an engaged woman. I could totally see Seinne Fleming being one of the women Arie Luyendyk Jr. falls for, especially since Seinne's Instagram before The Bachelor proves that she values family a lot, much like Arie does. Plus in her case, she's got the whole cool aunt thing down to a science.
The cool thing about being an aunt or uncle is being able to have as much fun (and junk food) as you want with the kids before sending them back to their parents for the more organized part of their upbringing and Seinne seems to be totally into that. Judging by all of the piggyback ride photos and smiling faces of her nieces and nephews, Seinne's not like a regular aunt, she's a cool aunt. Kind of like a real life Uncle Jesse from Full House, in female form and without The Rippers singing backup for her.
But since Arie is also very close to his own family and has a recently married brother who may be ready to have children of his own in the next few years, being with Seinne could get the Bachelor ready for what life is like as an aunt or uncle.
When Arie went on Emily Maynard's season of The Bachelorette, he seemed to be all in and ready to start a life with her. He even made it to the final two. Emily was also a single mom at the time and Arie seemed to have no qualms about stepping into the step-dad role. Of course, Seinne doesn't have children of her own, but as any devoted aunt will tell you, remaining close to your nieces and nephews is a no-brainer and is sure to prepare you for parenthood in some way. So if Arie is ready to become a dad in the next few years, then perhaps Seinne's experience as being the cool aunt we'd all love to have has started to prepare her as well.
It's unclear which sibling of Seinne's her nieces stem from, but her twin nephews, named Dex and Zane, are her brother Derek's children and although they are in New York and she currently resides in California, it seems like she spends enough time with them to wear her cool aunt badge proudly.
Under a photo with her two nieces, Seinne wrote, "Spending the day with these two angels was the best Christmas gift an auntie could ask for...and now I'm exhausted," which not only further adds to the proof that she's a super devoted aunt, but also describes exactly what aunt life is all about.
Honestly, I don't know how the commercial real estate developer finds the time to be so active in her nieces' and nephews' lives, but somehow, she manages to play a big role in their lives. If Arie proposes to her at the end of the season, they might have a new uncle to look up to as well and it would seem that there's a good chance of that. A recent promo for The Bachelor shows Seinne telling the camera, "This is what love really looks like," and Arie later telling her, "This could be the start of something amazing, and this could be out love story."
Arie did confirm to People that he fell in love with two women this season, so it's possible that scene in the promo wasn't just a red herring. There's still an entire season's worth of a love story to hopefully unfold for Arie and Seinne, but if they do end up together in the end, she can definitely teach him a thing or two about being the best uncle possible.
Check out Romper's new video series, Romper's Doula Diaries:
Watch full episodes of Romper's Doula Diaries on Facebook Watch.