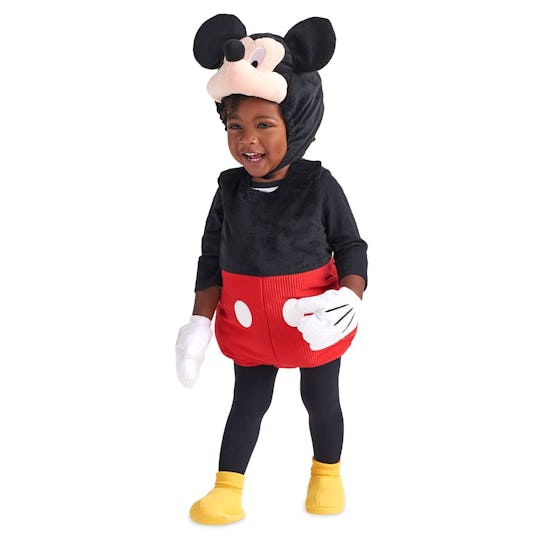 ShopDisney
Good News, Procrastinators: ShopDisney's Halloween Costume Sale Is Slashing Prices
Attention last-minute Halloween shoppers: Your tendency to procrastinate probably saved you a few bucks this year, because ShopDisney's Halloween costume sale is now underway, and the savings are so huge, it's scary.
If you think every Disney Halloween costume comes with a set of Mickey Mouse ears, think again: Whether your kid is planning on being a brave superhero, a funny cartoon character, or even an iconic movie villain, chances are the disguise you buy will say "Disney" on the tag. That's because Disney owns Marvel, DC, Star Wars, Pixar, and pretty much every other company that makes things your kids like. Which is great news for your Halloween budget, since the prices on tons of costumes (and accessories, too) have been slashed, oftentimes in half. Plus, everybody in the family is covered, from babies and kids to parents and even pets.
Between the ridiculous amounts of Disney-produced Halloween stuff you can buy and the over-the-top boo-themed bashes hosted at Disney parks, it's almost like Disney is the holiday's official sponsor. There are even a ton of Disney Channel Halloween movies available to stream right now, from Halloweentown to Twitches (and if you use the money you save on costumes to buy some Disney Halloween pajamas for the whole family, you'll have something cozy to wear when everybody curls up on the couch after trick-or-treating to watch a not-so-spooky flick and eat candy).