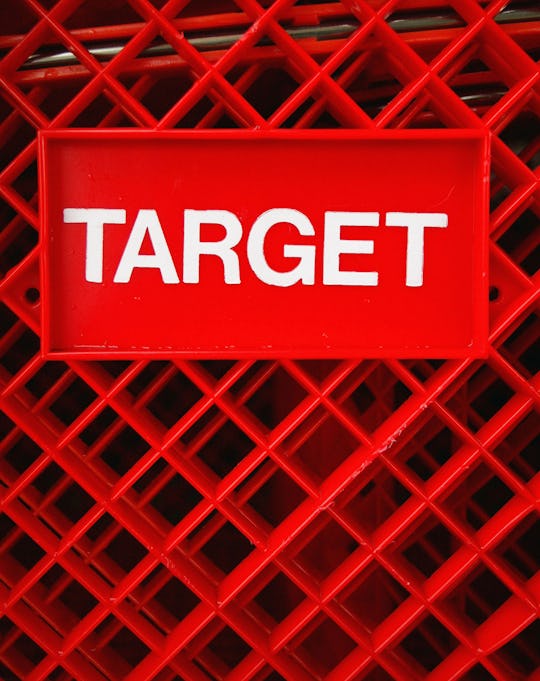 Tim Boyle/Getty Images News/Getty Images
Target's Weekend Deals Are Kicking Off With A Huge Toy Sale, So Get Ready
The holiday season has officially begun, which means it's also the best shopping season of the year. With so many amazing sales happening, you won't have to wait until Black Friday to get solid deals on everything on your list. Whether you're an early shopper or you leave all your shopping until the last minute, this year's best deals are getting underway now... and trust me, you won't want to miss out. Like this weekend, when Target's 20 percent off sale on toys will save you serious dough and give you a jumpstart on holiday gift shopping, whether you're looking for your own kids or somebody else's (or even a grown-up or two).
The sale runs from Saturday, November 17, to Sunday, November 18, and will include deals on toys, clothing, home decor, video games and sporting goods, according to a press release. (If you're looking for electronics, by the way, there's also going to be a 15 percent off sale on TVs on November 18.) But let's talk toys. Not only are these playthings on sale, but some are exclusively sold at Target. And they're awesome! This Nella the Princess Knight doll, for example, transforms from a princess to a knight. How cool is that? She comes with both a hair brush and a sword because, let's be real, your hair has to look good when you're busy jousting.
Or what about this large-scale Hot Wheels Gator Car Wash Playset? (Pro-tip: This one is already selling out!)
All the sale prices are good for in-store purchases, so you can indulge in some Starbucks while you blissfully wander down each holiday-themed aisle. But what if you can't get out to the stores this weekend? Not to worry, because these sales prices also apply to the toys on the Target.com website as well as on the Target app. So there are multiple ways to shop! Not to mention new convenient features to the Target app like their barcode scanner, which will pull up a list of products when you hover your device over the page — that's right, you can pull up the app while you're looking through the catalogue and get more info and add items to your cart. Amazing!
Speaking of which, the holiday catalogue is out and has nearly 90 pages bursting with great gift ideas and tons of offers exclusively at Target. My five year old has already circled all his must-haves, and of course, it's a lot. But like most parents, I want to keep the tradition of Santa alive, which means taking advantage of these deals is the only way I'm shopping this year. And hey, you may even run into Chrissy Teigen while you do your holiday shopping. Win-win.
You can stay up-to-date with each week's weekend deals on A Bullseye View, where they'll be revealed every Wednesday. (If you miss out on this weekend, make sure to check back for next week's deals.)
Target also offers their shoppers a wide range of convenient delivery options, including same-day delivery and a drive-up service that's available coast to coast. With so many ways to shop, getting your holiday shopping done without the hassle has never been easier. Because, let's face it. Who wants to drag home a 65" flat screen and a million tiny little Shopkins? Not me.