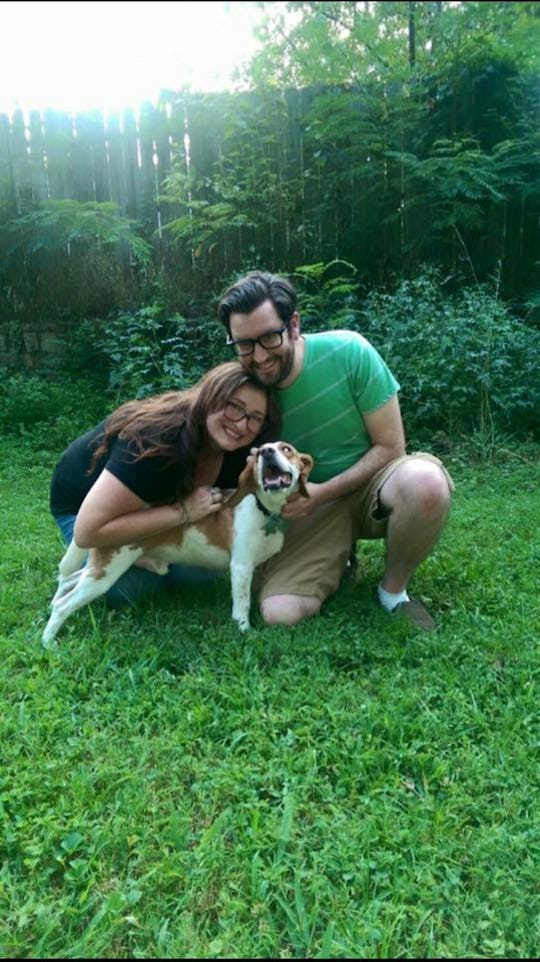 Photo courtesy of Abi Berwager Schreier
The Predictions For This Year's Biggest Dog Names Prove Fur Babies Are Family
The trend more and more these days (thankfully) is people treating their pets like furry family members and not just animals. In fact, millennials are reported to be adopting more dogs than having babies and spending their money on giving these pups the best of the best. (Again, thankfully.) So it makes sense they'd want to give their fur-child a more human-like name than Fido or Spot, right? That's why these predictions for most popular dog names of 2019 read more like a baby name book than a dog name list.
But let's be honest here: These names were in fact on a baby name list roundup. But obviously they can be used for human or fur-children alike. Especially since our dogs are like our babies if you treat them the way they should be treated. In fact, according to a Pet Business article, a new survey from TD Ameritrade found that millennials make up the largest segment of pet owners. Additionally, the survey stated that "most millennials (67 percent) see their pet as part of the family and would refer to them as a 'fur baby.'" So it stands to reason that these millennial pet owners would follow the trendiest baby name predictions for 2019 (some of which are based on last year's baby name trends) according to PopSugar.
As for the most popular dog names of 2018, they weren't too much different — most dog owners still gave their beloved pooch human names, as was reported in a Romper article. The article also noted that "nearly half of all millennial pet owners have met a dog who has the same name they do." And whether you name your dogs after your favorite TV show, book, or movie character, or you literally pick the name out of a baby book, folks are still considering dogs their babies, just as much as they were back in 2018. (I mean, you have heard about the puppy-reveal parties that are taking place of the gender-reveal parties, right?) This list of names is proof positive.