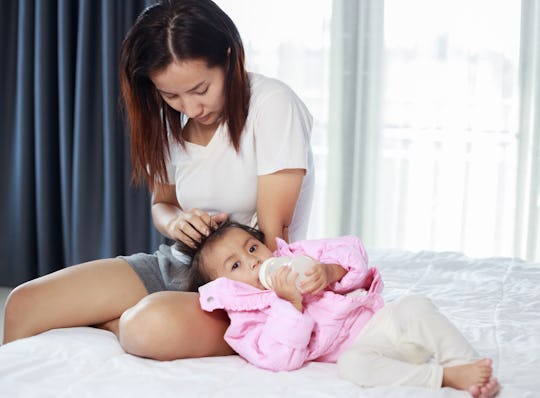 geargodz/Fotolia
The Thing You're Most Likely To Get Mom-Shamed For, Based On Your Zodiac Sign
Sadly, I've been shamed by people on both sides of the so-called mommy wars aisle. I've been shamed for being a breastfeeding, baby-wearing crunchy mom, and for being a science-loving, formula-feeding scrunchy mom. I have been shamed for not spanking my kids and for raising them vegetarian. For working, and then for staying home. So I truly believe moms can't win, no matter what we do.
But maybe there's a way to predict what you're most likely to get mom-shamed for? You know, so you can know in advance and, hopefully, steel yourself against the people who might try to cut you down with their judgmental stares? So, I turned to astrology to see if I could find some answers. Honestly, no one was as surprised as me to learn that when it comes to my sign, the stars are pretty spot on. I am a Cancer, which supposedly means I'm intuitive and empathetic, especially when my family is concerned. But as a Cancer I also have a tendency to be over-emotional and insecure. I want to be the best mom I can be for my kids, but when faced with mom-shaming I pretty much turn into weeping hot-mess. It's like the universe knows me.
If my astrological profile was this damn accurate, I'm pretty convinced others' are, too. It seems like no matter what your parenting style or choices, someone will find fault with something you do. Read on to find out what you are going to be shamed for. Who knows? Maybe knowing will help you ignore the haters, and refuse to participate in the so-called mommy wars. One can only hope.