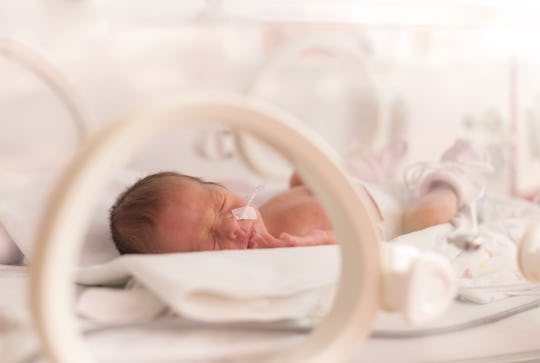 ondrooo/Fotolia
These 20 Moms Missed Out On The Golden Hour & Their Stories Will Break You
If you're pregnant, you've probably heard about the golden hour. You know, that magical hour when you're supposed to enjoy bonding, breastfeeding, and skin-to-skin baby snuggles. It's the hour that, arguably, prepares you and your baby for postpartum life. So what happens if you don't get one? What if you can't, or don't want to, do the things you're told you're "supposed to do" after your baby's born? If you miss out on the golden hour will you be unable to bond with the life you've been carrying inside your body for 40 (more or less) weeks?
Fortunately, the answer is no. Being a good mom doesn't depend on having the perfect hour following birth, or even on giving birth at all. And for some people, the golden hour isn't actually all that "golden." Ironically, my oldest son — who I ended up breastfeeding the longest and feels such a close bond with me he pretty much would touch me all day long if he could — was whisked away to the NICU right after he was born. I only held him for a split second, and no one even bothered to give me an update on his condition for hours after he was taken from me. I was terrified, and so damn worried I had completely messed things up from the start. Fortunately he was fine, and we had plenty of time to bond (and I had plenty of opportunities to actually mess up) later.
In my conversations with other moms, I've heard mixed reviews of the golden hour. Some people felt helpless or disappointed about missing out on an experience that's been hailed as "the best thing ever" and that's reportedly super important when it comes to bonding with your baby. Others honestly thought that the golden hour was just another way our culture shames moms who don't meet our romanticized expectations of perfect motherhood and a perfect birth. I guess, like so many other things in parenting, when it comes to the golden hour your mileage may vary.