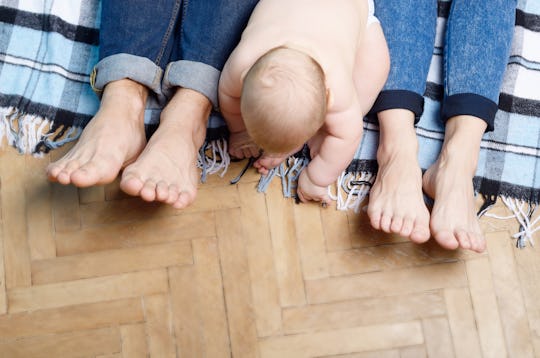 Dmytro Mykhailov/Fotolia
Want To Strengthen Your Relationship? Enter: Progressive Motherhood
My partner and I have been together for 13 years and are about to celebrate 10 years of marriage. Our path to the alter and almost a decade of "marital bliss" hasn't been a straight line, though. Instead it has been a chaotic, winding road filled with major dips and minor peaks. Parenthood can definitely put a strain on even the most secure couples, but progressive motherhood has actually strengthened my relationship with my husband and, well, I am thankful. A little perplexed at times, to be sure, but thankful nonetheless.
Before my parents divorced, my younger brother and I were raised conservatively. We went to Sunday school, prayed every night, and were both consistently afraid we would fail to uphold the high, often unattainable standards introduced to us via traditionalism. Once my parents' marriage fell apart, the rigid rules of conservatism fell by the wayside and my brother and I were left to our own devices. Trying to figure out life, how to navigate it, and what I believed in versus what I was told to believe, was challenging.
By the time my partner and I started dating, I was still letting go of some traditional viewpoints while holding on to others. I knew I wanted the type of commitment marriage signified, I knew I wanted to be a mother, and I knew that when I became a mother I would want to stay at home with my children. Simultaneously, I was continuing to grow and evolve and embrace a more progressive world view that traditionalism didn't (read: couldn't) provide me. In other words, the longer my partner and I were together, the more my beliefs changed.
Once I had kids, my views on nearly everything took a turn towards the progressive. Honestly? I've never felt better. In a way, it's freeing to have my own opinions and ideas I don't have to get permission to think or feel. And 13 years after that first meeting, my partner and I have benefited from my evolution and what progressive motherhood has provided me as a mom, a woman, and a partner. Here are some of the things it's done for me, us, and our family: