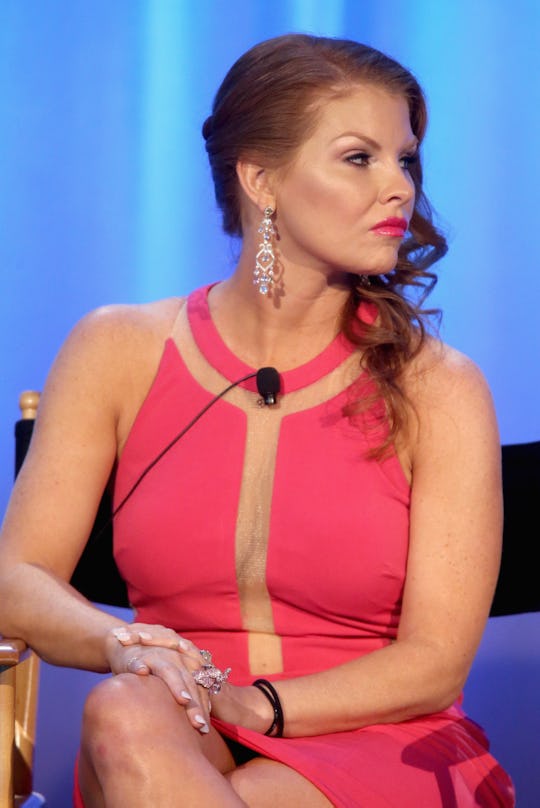 Frederick M. Brown/Getty Images Entertainment/Getty Images
What Does Brandi Redmond's Husband Do On 'Real Housewives'? He's Very Successful
There is a certain comfort in the Real Housewives shows that have been around for close to a decade. We know most of the Housewives, and their families, and pretty much everything about them since, you know, it's a reality show and all. But being introduced to a brand new one like Real Housewives of Dallas has its own upsides, like getting to start fresh with a whole new batch of high-powered couples to learn about, like what does Brandi Redmond's husband do on Real Housewives of Dallas?
Aside from looking and acting the part of adorable dad and husband, Bryan Redmond is a founding principal and works in real estate with Suntex Ventures, which is as intimidating and fancy as it sounds. To date, he has handled around $700 million in property or otherwise acquisitions. Before that, he worked with Sun Resorts International as Director of Acquisitions, which again, was pretty important and afforded him the ability to travel to so many tropical locations, it almost doesn't seem fair.
But, settling in Dallas makes sense for Brandi Redmond's husband, since he was a business major at Southwestern University in Georgetown, Texas and is actually from Dallas. But if Brandi, the ex-Dallas Cowboys cheerleader and all around perpetually perfect looking redhead, is any indication of the glamour they live, Dallas is going to serve as their Los Angeles. Except without all of that smog.
It's easy to ask yourself, what does Brandi Redmond's husband do and who is he even, when you see the ladies of Real Housewives of Dallas getting glammed up and generally fitting into the Real Housewives culture and world. But, with an estimated net worth of $3.5 million, its obvious that Bryan and Brandi are putting in a lot of hard work to remain in such a fly and fancy lifestyle. It certainly doesn't hurt, though, that Real Housewives of Dallas will be garnering Brandi and Bryan Redmond the sort of attention and exposure to make them both even more successful.