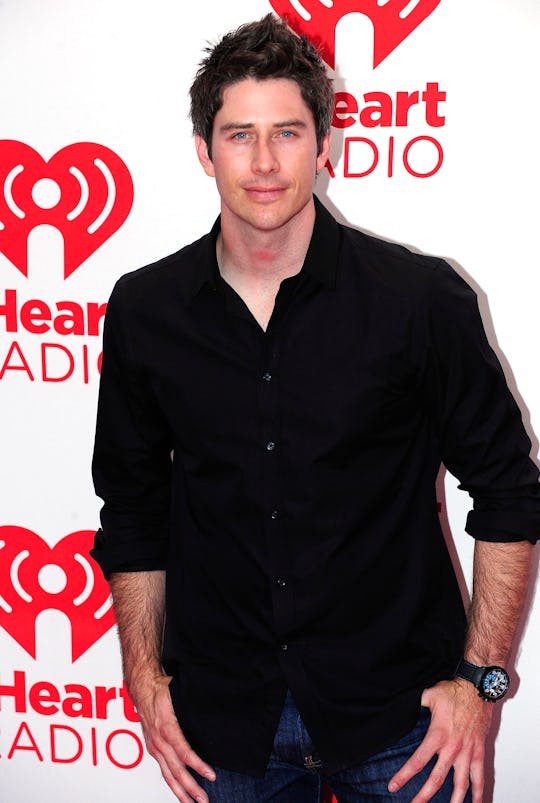 Steven Lawton/Getty Images Entertainment/Getty Images
Arie Has Been Keeping Busy Since His Time On 'The Bachelorette'
For everyone who was admittedly a little disappointed that Peter Kraus wasn't named as the next Bachelor, Arie Luyendyk Jr. from Season 8 of The Bachelorette is more than a nice second choice. The former Indy 500 racecar driver might be new to some Bachelor Nation fans, but he seems as genuine as they come since he's been out of the Bachelorette spotlight for a few years now. But what as Arie been up to since The Bachelorette? The new Bachelor is still racing and was not quite as surprised as everyone else when he was chosen to be the suitor for Season 22 of The Bachelor.
On Good Morning America Thursday morning, Arie said that although he was still a "little skeptical" about being the next Bachelor, he's also been in talks with Bachelor producers often over the years about doing just that. And apparently, the timing is finally right for Arie to be the next Bachelor. "The timing is just so perfect in my life," he told People. "I could not be more excited for this journey I'm about to embark on."
But since being sent home from Emily Maynard's season of The Bachelorette in 2012 after being the runner-up for that final rose, Arie has been back at racing cars while generally living his life away from Bachelor Nation stardom that so many former contestants live with.
As the son of Indy 500 winner Arie Luyendyk Sr., he's done his fair share of racing, so it probably made sense that he be a strong competitor on Season 8 of The Bachelorette. Arie himself has come in both first and second in the Firestone Indy Lights Championship race and drove as a rookie racer for the 2007-2008 A1 Grand Prix season. When he's not racing, Arie is a commentator and analyst for the sport off the track.
Since he had his heart broken on The Bachelorette five years ago, you kind of have to expect that Arie found love somewhere else even though at the time, he claimed that Emily was the love of his life. And sure enough, there was definitely someone special in Arie's life in 2015, at least according to an Instagram photo he posted with the caption "All I'll ever need right here #100happydays."
Obviously he's since split from the mystery woman in the photo, but maybe that's why now is the "perfect time" for Arie to be the Bachelor. It's also worth mentioning that he also dated the winner of Ben Flajnick's season of The Bachelor, Courtney Robertson, for a while, though that relationship has since fizzled out.
Besides going through more breakups (as we all do) and racing cars, Arie's also been dipping into the real estate business as well. So I guess you can call him a racecar driver/sports analyst/real estate agent now. Or, in other words, a total catch and definite Bachelor material for Season 22.
While there's no denying that Arie is really really ridiculously good looking like all of the other men in Bachelor Nation, unlike them he doesn't seem to be into the whole Instagram modeling or shameless plug thing. And that alone makes him seem so much more genuine and down to earth than some of the men who could have been chosen for The Bachelor before him.
Check out Romper's new video series, Romper's Doula Diaries: