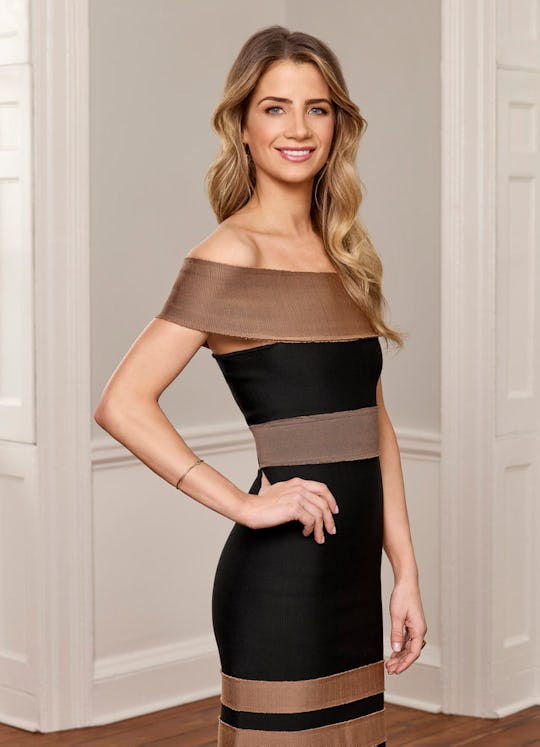 Rodolfo Martinez/Bravo
Naomie's Net Worth Proves This 'Southern Charm' Star Is Super Ambitious
When Craig Conover introduced his new girlfriend Naomie Olindo during the third season of Southern Charm, she was like a breath of fresh air for the former playboy and most of the cast had hopes that the two would settle down together. Now that they've broken up, however, it doesn't mean that she's going anywhere, as she's still a big part of the show. So, what is Naomie Olindo's net worth? The Southern Charm star is already pretty successful with what appears to be multiple career ventures, though it's hard to say exactly what she's primarily doing right now. Still, the-net-worth.com lists Naomie's net worth at $500,000, which is on the higher end compared to some of her fellow cast members on the Bravo reality show.
Apparently, she has some experience in real estate and was even part of a firm or two in the past, so that aspect of her professional life might be to thank for her high net worth. Right now, it looks like she's more interested in the restaurant game, though. Honestly, it seems like almost everyone from Southern Charm has an interest in investing in restaurants or opening them at some point, but I guess it just comes naturally in a town where some of the food is just too amazing to pass up.
In October of 2017, Naomie posted about a new Charleston restaurant's impending opening and captioned it with: "SO proud of the 18 months of hard work our team put in to open @nicoshemcreek. Limited reservations starting November 1st!" She isn't part of the restaurant's staff and isn't listed as an owner, so it's possible that she was part of the design or renovation team that helped make it happen. She also posted about a home renovation project she worked hard to complete and although it appears that it's her own house, it could mean that Naomie is still in the real estate business, at least where home design is concerned. She does, after all, have an MBA from the College of Charleston.
In a recent interview with Collider, Naomie revealed that now that she's graduated from college, she's going to be starting a business of her own and that the plan is to launch it in May. However, she made it a point to say that for now, she doesn't want to give any more details, though it proves how much hard work she tends to put into everything in her life.
Naomie also has a acting profile online, but there isn't a head shot, so it could be out of date and no longer used. Since acting hasn't really come up on Southern Charm, I'd say that Naomie is probably using her talents elsewhere to make a living for herself. And working hard is obviously something that's very important to her, as seen in a clip from Thursday's episode of Southern Charm Season 5, when Craig attempts to reconcile with her and talk about the issues of their relationship. Her biggest issue, she reiterates, is the fact that he couldn't be "a productive member of society" and that in order to believe he's made changes in his life, she has to see them for herself in time. When Craig insists that going to grad school, passing the bar exam, and buying a rental property are all things that he's accomplished in the past couple of years, Naomie still isn't having it.
Obviously it's unclear if the two will ever get back together, but it does show how important a strong work ethic is to Naomie and how hard she must be working in her own personal life to achieve her goals and earn money for herself.
Check out Romper's new video series, Romper's Doula Diaries:
Watch full episodes of Romper's Doula Diaries on Facebook Watch.