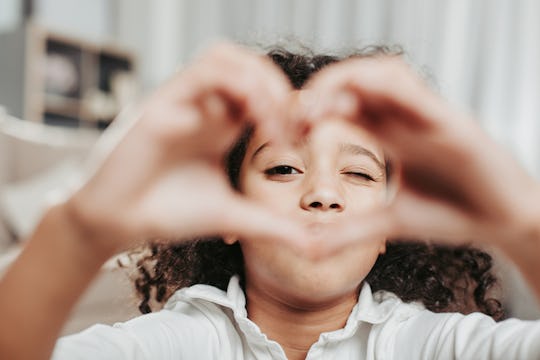 YakobchukOlena/Fotolia
Here's What Teachers Really Want You To Know About Valentine's Day At School
When the shelves of CVS and Walmart burst with ginormous stuffed animals, foil-wrapped chocolate roses, and boxes of little cards illustrated with superheroes and princesses, teachers everywhere know that it's time to plan Valentine's Day at school. And, truth to tell, it's not all that much different from the V-Day celebrations we had when we were growing up.
The time-honored festival of love is celebrated in classrooms nationwide with card and candy exchanges, heart-themed decorations and lessons, and sometimes parties of the punch-and-cupcake variety. How elaborate things get (or if the holiday is celebrated at all) is up to either the school or the individual teacher. Some educators emphasize the meaning of the holiday rather than the treats; one teacher I spoke to says that she writes a note of appreciation to individual students daily throughout the month of February; another told me that she has the children draw names from a bowl and write a letter telling that person what they like about them. In my daughter's school, Valentine's Day becomes a fundraising opportunity; kids can buy chocolate roses for friends or teachers, with the proceeds going to charity.
What can you expect from your own child's school? Probably a variation of one or more of the following traditions and policies. Some you'll remember from your own school days, while others are oh-so-very 21st century.