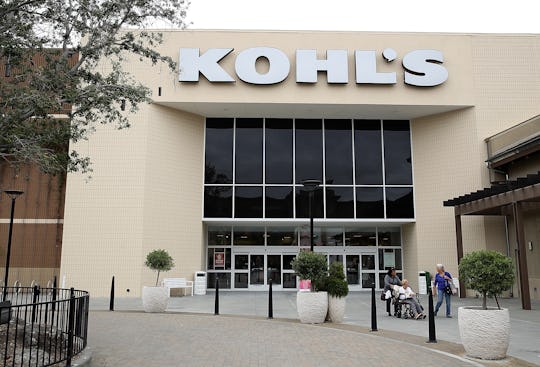 Justin Sullivan/Getty Images News/Getty Images
Kohl's Is Opening So Early On Black Friday, Will It Even Be Black Friday Yet?
For some folks, Black Friday madness and shopping go hand-in-hand with turkeys, dressing, and cranberry sauce. Hitting the stores for all the deals and sales every year is a family tradition for many, and what used to be an event that happened bright and early the day after Thanksgiving is now on Thanksgiving day for plenty of stores, much to the chagrin of some employees. So what time does Kohl's open on Black Friday this year?
As the Kohl's website states, stores will actually open on Thanksgiving day at 5 p.m., with store hours varying by location; according to USA Today, stores will remain open from 5 p.m. Thursday through midnight on Friday, with doorbusters until 1 p.m. on Friday. So it's not like they even "open" at all on Black Friday... they open on Thanksgiving and stay that way! Can't wait until the big day and don't want to fight the crowds? Kohl's has sales online, too, from now through Friday, so you don't absolutely have to visit the actual location. As always, deals can be found throughout the whole store, on everything from electronics to appliances to bedding to bathroom accessories to clothing for anyone and everyone... you name it, they're marking it down for Black Friday. And that's not all! For every $50 you spend, you'll earn $15 in Kohl's cash. (Perhaps to purchase a little gift or something for yourself while you're out Christmas shopping?)
The items below are just a few of the deals you'll be able to snag as early as 5 p.m. on Thursday, Thanksgiving day. And to think, you'll be earning money while you spend! One of the greatest gifts of all.