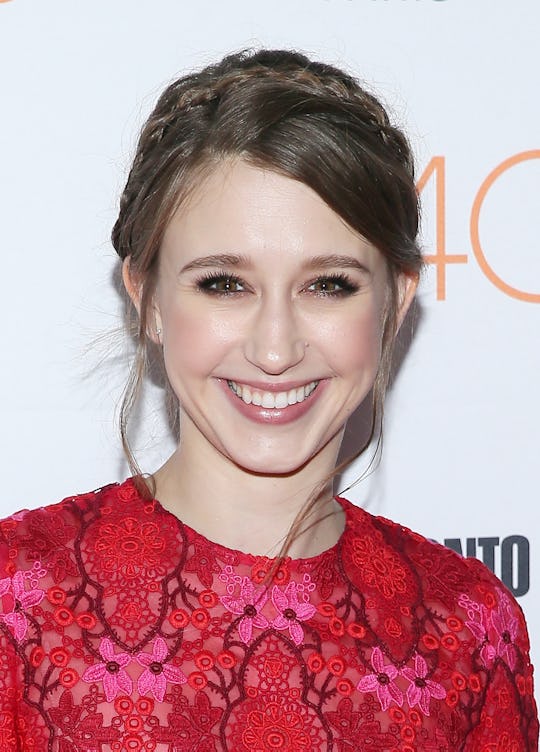 Jemal Countess/Getty Images Entertainment/Getty Images
When Will Taissa Farmiga Join 'AHS: Roanoke'? She May Have Already Shown Up
With three episodes left and half of the cast still left to die, American Horror Story: Roanoke has got some explaining to do. The clock is ticking on everything that has yet to happen this season on AHS, and among them are the return of Taissa Farmiga and the Episode 10 reveal, which is said to be another big shocker, apart from the two portions of the season fans have witnessed so far. But when will Taissa Farmiga join AHS: Roanoke?
Ryan Murphy teased to Entertainment Weekly that "There's a startling announcement at the end of Act 3 that resets the rest of the season up until Episode 10," giving us reason to believe that Episode 10 will be a whole other game changer, in a way. Obviously it will still continue the events that lead up to it, but it also might be more than a simple conclusion and resolution of everything. So will Farmiga be showing up as part of this highly anticipated finale or have we already seen her on AHS this season?
I refuse to believe that Farmiga would return to AHS, only to play a bit role that no one even notices her in, and fans have already speculated wildly about who she could be (Scathach, anyone?). And like most things this season, it's another aspect of the storyline that refuses to give viewers an outright answer.
Have we already seen Farmiga as Scathach, the original Supreme witch previously played by Lady Gaga in the reenactment? Or, is she hiding in the group of real colonists, set to make her big reveal in the final few episodes? Then again, maybe viewers won't see Farmiga again until Episode 10, playing her Season 4 Coven character of Zoe, sent to the land as a witch for whatever purpose. Basically, the timing is totally up for grabs, but the clock is ticking. So here are the possible options...
Fans Have Already Seen Her
The most popular idea floating around is that viewers have actually already seen Farmiga in last week's episode, as the real Scathach, who was with Matt in the basement of the farmhouse. She was must more gnarly and animalistic than the one shown in the reenactments, so it's hard to tell if it was indeed Farmiga. But it would make sense for her return at the same time as Finn Wittrock, given that their arrivals were both announced at the same time by Murphy.
Fans Got A Glimpse Of Her Walking Across The Camera
Someone on Twitter posted this quick video taken of their TV screen, so forgive the quality, but feel free to play it over and over until you're convinced that the colonist walking across the screen is Farmiga. Keep in mind that the promo for Episode 8 shows the colonists in the house, terrorizing Dominic and Shelby, so it's entirely possible that she will be in there, trying to murder them too.
She's Going To Show Up In Episode 10
If Episode 10 really is set apart from the second half of the season, in a way, then it's entirely possible that Farmiga will finally make her appearance on AHS in the season finale. What that part would entail is anyone's guess, but if they're going with these current episodes as being found footage, she might be a new owner of the Roanoke home or someone attempting to release the video to the public.
She's Going To Be A Bigger Part Of This Season Than We Realize
I truly believe that they are keeping Farmiga hidden away for good reason. There has been a lot of talk about Scathach being the original Supreme witch and that she's slated to make an appearance down the line when AHS combines Coven and Murder House into one new season. So what if Farmiga ends up playing the child of Scathach and Matt? In Coven, Farmiga donned the role of Zoe, a witch who kills men by sleeping with them. In Roanoke, Scathach enchants men into sleeping with her and controls them that way. So if my theory holds up, then Episode 10 would see Farmiga as their witchy love child, who eventually makes her way to New Orleans.
Maybe all of this waiting means that when Farmiga really does join AHS this season, it's going to be for a more important reason than just a quick pop-in. It could very well be a game-changer.