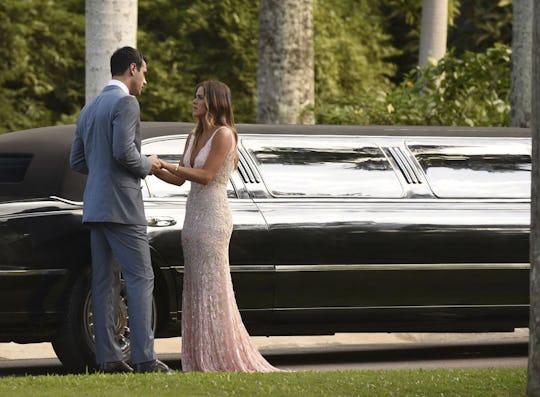 Matt Dunn/ABC
When Will 'The Bachelorette' With JoJo Fletcher Premiere? The New Season Is Not Far Off
We are only one short season of Dancing With the Stars away from reuniting with The Bachelor franchise on Monday nights. (But we forgive DWTS for standing between us just this once because Jodie Sweetin's dance numbers are the unsung heroes of Fuller House.) Luckily, the wait is not too far off for the next season of The Bachelorette. As was announced on Monday night's The Bachelor finale, JoJo Fletcher will be the 2016 Bachelorette, and JoJo's season premieres on Monday, May 23rd.
JoJo was Ben Higgins' runner up to Lauren B. on the Bachelor finale. It was a decision that shocked viewers, thanks to some tricky editing that made it seem that Ben changed his mind after sending her home. But, that editing paid off in the end because it just allowed Bachelor Nation to fall for JoJo's unapologetically honest and vulnerable attitude even more.
The choice of JoJo for Bachelorette is sort of confusing, since ABC execs teased that the 2016 Bachelorette would be "diverse" in an effort to bring some representation of non-white people to The Bachelor franchise. While JoJo's mother was raised in Iran and she has Persian roots, it's a little surprising that neither Jubilee nor Caila, both of whom identify as people of color, snagged the Bachelorette role. But, there's no doubt that JoJo is beloved enough by the show's established fan base to carry a season with great ratings.
Among the fans who will be rooting for her? Bachelor Ben Higgins and his now-fiancée Lauren Bushnell. On his season's "After the Final Rose" special, Chris Harrison asked Ben if he thought JoJo would be a good choice for The Bachelorette, and he wholeheartedly agreed that she would be a "great choice."
Chris also asked the couple if they'd be watching JoJo's season, and they both enthusiastically agreed that they would — whether that was an on-the-spot answer, or not. So, JoJo may not have gotten the guy, but at least she got an ex and a girlfriend out of it to cheer her on.
Stay tuned for JoJo's turn at The Bachelorette on Monday, May 23rd. Here's hoping that other ex of hers doesn't audition.