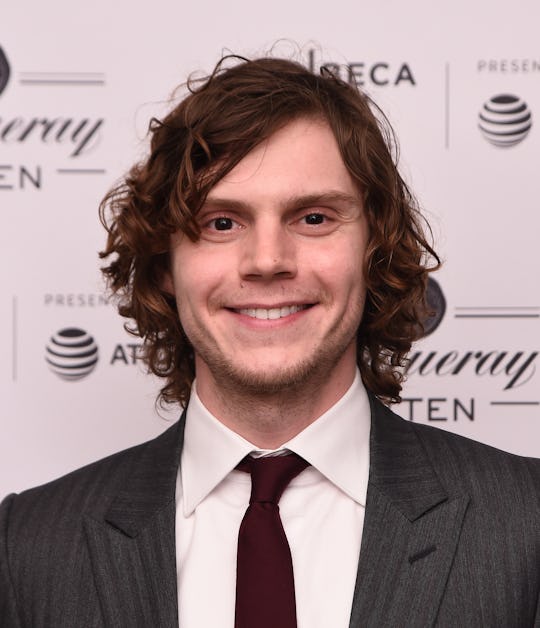 Ilya S. Savenok/Getty Images Entertainment/Getty Images
Plenty Of Fan Favorites Are Returning For 'American Horror Story: Cult'
The most important news regarding American Horror Story this season, next only to finding out the much-anticipated theme, was finding out who is returning to American Horror Story: Cult, since over the past six seasons plenty of actors became easy favorites for most fans. The beauty of the anthology series is that not only do many of the same actors return each season, but they step into totally new roles, giving viewers a different glimpse into what they're capable of doing. For AHS: Cult, there are definitely some of the known and trusted faces returning, along with a couple of newer ones from the last couple of seasons.
Unfortunately, it looks like neither Jessica Lange or Kathy Bates will be on AHS this season, and Angela Bassett won't be returning for AHS: Cult either. But just because the absence of these AHS staples will be felt, it doesn't mean that the returning actors for AHS: Cult aren't expected to absolutely kill it this season. (No pun intended.)
In addition to those returning to AHS: Cult this season, there will, of course, be some newbies to the series like Alison Pill, who plays the concerned wife of Sarah Paulson's Ally Mayfair-Richards and Scream Queen's beloved Billie Lourd. But, as to be expected, some of the most important AHS players will be returning for Season 7 and they're more than likely going to make up for the absence of other fan favorites. For example...
Sarah Paulson
Unsurprisingly, Paulson is returning for AHS: Cult and this time she's going to be tortured yet again to give some of her now-famous screams. This season she's going to play Ally Mayfair-Richards, a woman struggling with her intense fear of clowns while trying to keep her marriage and family together.
Evan Peters
Peters has played both good and bad guys on AHS, but for AHS: Cult, he'll be playing Kai Anderson, a modern-day cult leader, as well as historical figures Charles Manson, David Koresh, Jim Jones, and Andy Warhol in some capacity.
Emma Roberts
Even though she's slated for just one episode due to scheduling conflicts, Roberts plays Serina Belinda on AHS: Cult, a ruthlessly ambitious reporter.
Adina Porter
Porter made her AHS debut during the unorthodox but still terrifying AHS: Roanoke and she's returning for another round in the anthology series. Only this time, she'll be playing reporter Beverly Hope, so don't count out some competition between Roberts' and Porter's characters.
Cheyenne Jackson
As Dr. Rudy Vincent this time around, Jackson will be Ally Mayfair-Richards' psychiatrist who you can see treating her for her coulrophobia (fear of clowns) in the trailers for AHS: Cult.
Frances Conroy
Most recently, Conroy played a hillbilly mother on AHS: Roanoke, but most fans remember her for that glorious head of red hair during AHS: Coven. And now she's returning for AHS: Cult, though it's still unclear who exactly she'll be playing.
Mare Winningham
Winningham last appeared in AHS: Hotel as Miss Evers, the housekeeper of Hotel Cortez and while her role in AHS: Cult wasn't announced, if she's as captivating as she was in Hotel, that's all that matters.
John Carroll Lynch
With the broadly interpreted cult theme this season, there's also going to be a callback to Twisty the Clown from AHS: Freak Show a few seasons ago, meaning that Lynch will be returning in some capacity to reprise his role as the terrifying clown that easily gives IT's Pennywise a run for his money.
Chaz Bono
Bono, introduced as a cast member during AHS: Roanoke, will be returning to AHS: Cult as Gary Longstreet, who from the looks of it might be playing a one-handed employee at the Butchery, a restaurant owned by Pill's Ivy Mayfair-Richards.
While the absence of some notable AHS actors will no doubt be felt during Season 7, the important thing is that there are still going to plenty of returning stars and even a few new ones to bring the horror like only AHS can do.