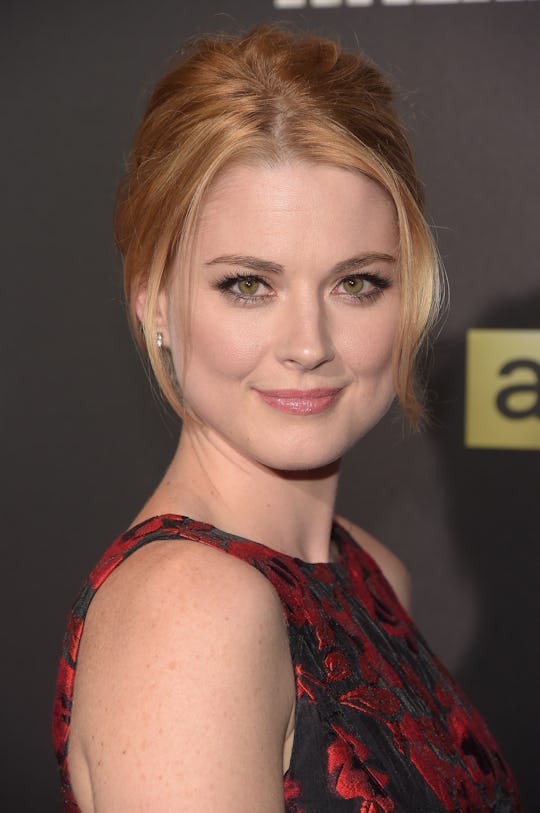 Theo Wargo/Getty Images Entertainment/Getty Images
Kevin's Ex On 'This Is Us' Has Been On TV Before
A lot can happen in the first season of a TV show and This Is Us is a prime example of that. So why shouldn't Kevin have a secret ex-wife who he suddenly wants to go back to after 12 years? But when she opened the door and it was revealed that Sophie is the same girl he crushed on as a kid, you couldn't help immediately rooting for them. Viewers were also likely asking, who plays Sophie on This Is Us? Alexandra Breckenridge might look familiar to you, but that's only because the actress is no stranger to important roles in popular shows.
Most recently, Breckenridge was in The Walking Dead in a multi-episode arc as Jessie, a love interest of Rick and a resident of Alexandria, who (spoiler alert) would eventually die because all things good and pure die on The Walking Dead. But if you're an American Horror Story fan, you might also recognize her from Season 1's Murder House days. She played the younger version of the ghostly housekeeper, Moira, who spent more time trying to seduce the patriarch of the Harmon family than actually dusting in that big old house. Now, Breckenridge plays Sophie on This Is Us, but for how long is really anyone's guess.
She was kind of the perfect choice for Kevin's long lost ex, though, and she knows it. According to her Instagram, Breckenridge is almost as excited as fans are to get to know Sophie on This Is Us, so it looks like she's going to fit in just fine. In a photo about her new role on This Is Us, Breckenridge added the caption: "Very excited to be working on 'This is us' on NBC :). Do you love her yet?"
She's also a new mom who seems to get up with her adorable baby and go through parenting like any other mom, which just adds to her appeal. As in, please don't take her away like they did on The Walking Dead.
So far this season, Kevin hasn't had the best luck with the ladies. He started off being a womanizer and sharing his bed with multiple women, and then he got into a non-relationship relationship with Olivia. Next, he seemed to fall in and out of love very quickly with Sloane, and finally, he realized that what he really wanted he was to be with the one who started it all — Sophie. Of course in true This Is Us fashion, viewers were shown that the love story of Kevin and Sophie began long before adulthood, which makes it even harder to see that yet another present-day couple isn't together.
When Kevin showed up on Sophie's doorstep, he told her, "You were part of me, you were like my arm and when I lost you it was like I lost my arm. It's like I've been walking around without an arm, for over a decade... I really want my arm back." She didn't invite him in right then and there, but she did agree to talk to him about all of this at a later date, so obviously there is going to be more Breckenridge on This Is Us in the form of Sophie. But is she going to be there to accept Kevin with open arms or to tell him that he's just romanticizing what they had?
Remember, we're talking about This Is Us here, so anything super emotional and heart-wrenching is possible. I'd have those tissues ready if I were you.