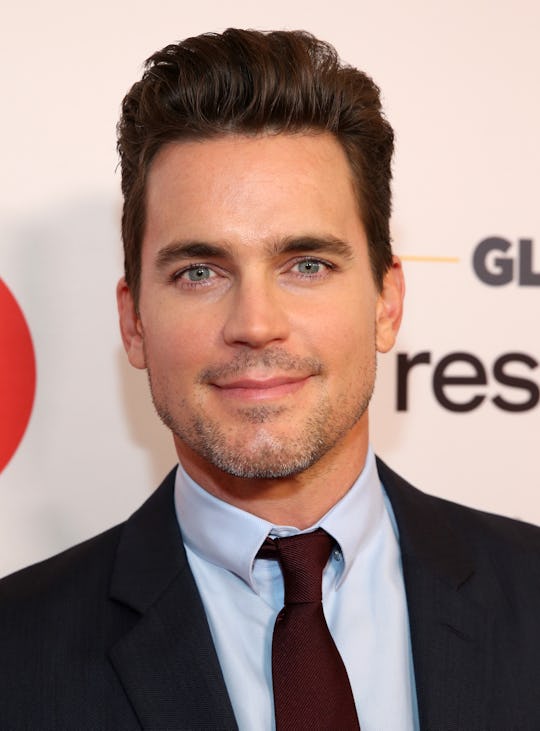 Jonathan Leibson/Getty Images Entertainment/Getty Images
Will Matt Bomer Be In 'AHS: Roanoke'? Season 6 Has Been Heavy With Returning Actors
Season 6 of American Horror Story has been the season of returns: beloved actors making their way back to AHS: Roanoke to give fans what they want, which is to see their favorite stars back on a show that enables them to play different characters each season. So far this year, viewers have seen the return of favorites like Sarah Paulson, Finn Wittrock, and Evan Peters, with Taissa Farmiga rumored to appear soon as well. But will Matt Bomer be in AHS: Roanoke?
Bomer appeared in just one episode of AHS: Freak Show and was a regular on Hotel, but he became a fan favorite almost instantly. Enough so that fans of AHS: Roanoke have been asking if Bomer will make a cameo in Season 6 before it comes to a close. In September, before the season even began, Us Weekly confirmed that Bomer would be returning to AHS: Roanoke, but so far, he's nowhere to be found.
Now, it could be another case of simply not recognizing the actor this time around, similar to what recently happened with Finn Wittrock, who played Jether Polk before he was killed off in Episode 8. (Seriously, he was pretty much unrecognizable in all that makeup.) But if IMDB is to be believed, Bomer hasn't even made his entrance on AHS: Roanoke yet.
Bomer is reportedly going to be in the last two episodes of Season 6, but the name of his character is still unknown. Still, the confirmation that not only will Bomer be in Season 6 of AHS, but also appear in more than one episode, should be more than enough to tide fans over. As it is, with the amount of stars and returning actors that keep popping up this season, it's been difficult to get some of them to stick around for more than a couple of episodes (I'm looking at you, Evan Peters), so even if Bomer comes to the party late, staying for two episodes will put him back in the good graces of AHS fans for sure.
Much like the rest of AHS: Roanoke, the identity of Bomer's character has been kept tightly under wraps, but Wednesday night should see the introduction of whoever (or whatever) he is supposed to be. According to Refinery29, Bomer has implored fans to just be patient and go along for the Season 6 ride saying, "People can always trust Ryan Murphy to deliver stories that are fun, surprising, and intelligent. Fans won't be disappointed."
Thankfully, Episode 9 of AHS will be premiering Wednesday night, giving viewers the penultimate episode of the season, which will no doubt leave some jaws on the floor. Then again, that's just the AHS style and I wouldn't have it any other way.