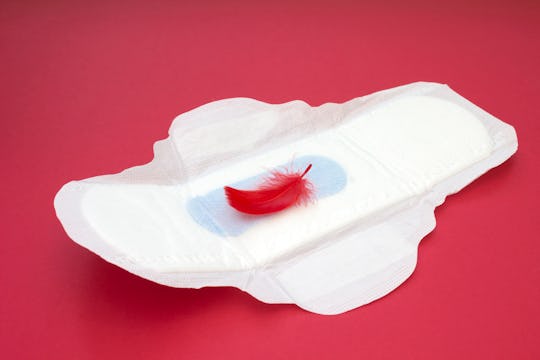 La corneja artesana/Shutterstock
10 Embarrassing Things That Can Happen During Your First Postpartum Period
Allow me to begin with one huge disclaimer: nothing about periods in general, or postpartum periods in particular, is embarrassing. They are normal and just something certain bodies do. Still, we're members of society who can be embarrassed by normal body things. Farting is normal, but I feel embarrassed if I fart in public, you know? So when you get your first postpartum period you're bound to be embarrassed by what follows... even if it's all normal and shouldn't, in a perfect world, elicit such a response.
The thing that makes postpartum periods their own unique beast is their complete lack of predictability. They are wily and wild. Unknowable. Untamable. Often, they bear little resemblance to any period we had before we had babies. It's like when your parents sent you to summer camp when you were 12 and you came back speaking with an accent and insisting your name was Rebellia Nightshade. Clearly you were the same child, but oh boy were you behaving very differently and your parents likely had little to no clue what in the hell was going on.
And, like your weird Rebellia Nightshade phase, postpartum periods are normal... but just a little bit embarrassing because come on, body, WTF? So if you find yourself feeling uneasy as you navigate the following, know that you're not alone. It's normal, but, you know, pretty damn weird, too.