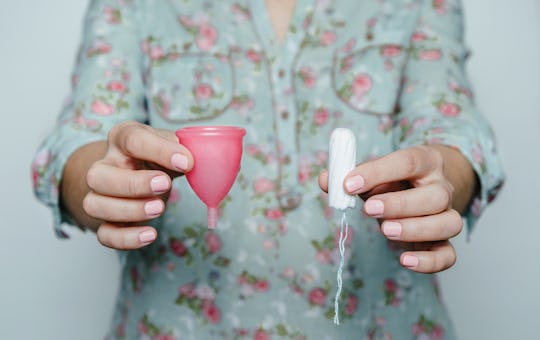 David Pereiras/Fotolia
11 Moms Describe The Moment They Got Their First Postpartum Period
Even when things are going great, pregnancy can be full of all sorts of unpleasantness. But a silver lining through all the cramps, bloating, tender boobs, nausea, and waddling is that you go for months without ever having to deal with a period. Nothing plugs up your menses like a fetus! Look, I'm not anti-periods or anything, but they're also pretty annoying and can be difficult to deal with. But, like bad karma, they pretty much always come back. When do you get your period after birth, you ask? Well, I asked when moms got their first postpartum period, because while no two bodies are alike having some idea of what you're in for as a new mom is always helpful.
If you aren't breastfeeding, you can generally expect your period to return six to eight weeks after giving birth. So, basically, you'll finally stop all that postpartum discharge, wait a few days or weeks, and then have to deal with a period. Yay! Having a functioning uterus is so much fun, right?!
If you are breastfeeding things are a little less predictable. Some new moms don't get their period again until they stop breastfeeding (though, in my anecdotal experience, these women are unicorns). Others may delay the return of their period a few months, particularly if they're exclusively breastfeeding. But some people may exclusively nurse their little ones and still get their period back right away.
Miracles. Our bodies are such miracles. #blessed
My first postpartum period lulled me into a false sense of security the second time around. After I gave birth to my first child, I was able to stave it off about 10 months (around the time my son started reliably incorporating solids into his diet and I started pumping less while I was at work). So with my second baby, who was exclusively breastfed (I was home with her so there was no need for me to pump), I thought to myself: "Sweet! I'll go years without needing a tampon!" Ha. Five months in my body was like, "Surprise!"
But again, no two bodies are alike. So if you're wondering when your period is going to return postpartum, here's what other moms experienced when the time came to "fulfill their blood oath."