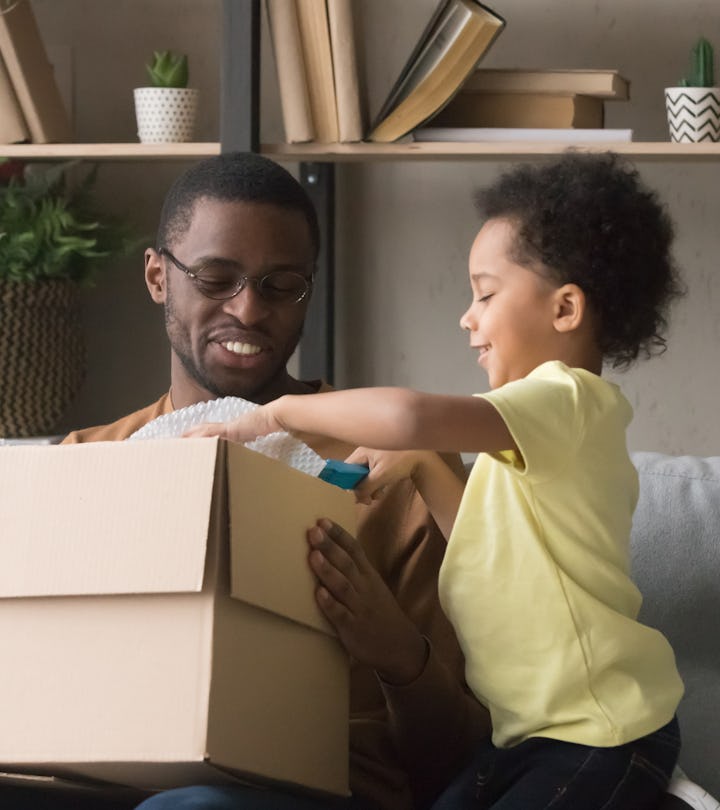 Shutterstock
The 16 Best Subscription Boxes For Every Kind Of Kid
From fashion to art, there's a curated box for every interest.
We may receive a portion of sales if you purchase a product through a link in this article.
As a kid, it's fun getting mail. Not so much when you're an adult, because it usually means a barrage of bills. But nothing beats the thrill of getting a box mailed to you and unwrapping its contents. After all, think about how utterly exciting it is when your mail carrier delivers a package, and you'll know what I mean. Now, imagine that exhilaration each and every month, with these subscription boxes for babies, kids, tweens, and teens.
A lot of coolness has been curated in the subscription boxes below. You'll find things like toys (yep, you can't get away from it), but also the opportunity to explore your child's interests, like cooking, crafting, or even new and exotic cultures. If you've got a tween or teen on your hands, then subscription boxes have definitely upped their game to include the things that they love, like makeup, YA novels, or even showing their support for BLM by ordering subscriptions from Black-owned brands.
Besides, having a subscription box delivered to your door means that you, your child (or both of you, really) will have something fun to look forward to. In some cases, you might know ahead of time what the contents will be; in other instances, what you'll open will be a complete mystery. And that's the charm of these subscription boxes, which blend the best of both worlds, offering curated items along with surprise gifts, too.
These are the best subscription boxes for kids:
Best Montessori: Lovevery
Best science: MEL Science
Best cooking: Kidstir
Best art: We Craft Box
Best sticker: Pipsticks
Best travel: Little Passports
Best eco-friendly: Green Kid Crafts
Best books: Literati
Best clothing: Kidpik
Best LEGO: Brick Loot
Best coding: Bitsbox
Best snack: Universal Yums
Best jewelry: Pura Vida
Best baking: Baketivity
Best STEAM: KiwiCo
Best Black-owned: Black Girl MATHgif
Finally, a reason to look forward to going to the mailbox each month.
Subscription boxes are a fun way to spend some quality time with your kiddos. So if you're looking for a box full of beauty products, fashion, DIY crafts, or toys, there's always a subscription box for it.
This article was originally published on