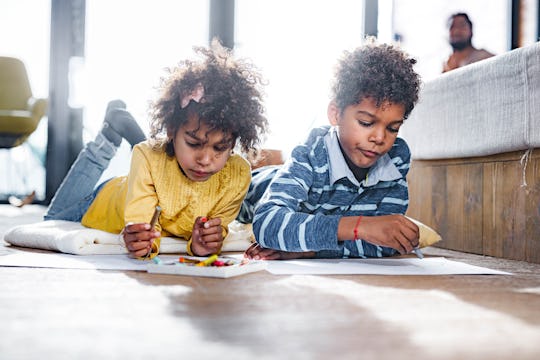 skynesher/E+/Getty Images
Keep Kids Busy With These Adorable Free Ghost Coloring Pages
Featuring hauntingly spooky, silly, and sweet ghosts.
Halloween is, without a doubt, my favorite holiday because the only thing better than the costumes and candy are the decorations. My little kids love to help with the decor, and I've found that a good way to get them involved is through arts and crafts, such as ghost coloring pages. Once they're finished with their masterpieces, we find creative ways to display them throughout the house, adding a little whimsy to the otherwise spooky aesthetic.
My family makes a whole day out of decking the house out for Halloween. We wear themed socks and clothes, munch on a mixture of candy and caramel corn, and listen to songs like "Monster Mash" as we drape fake cobwebs over picture frames and light my fall-scented candles. We also like to watch some of our favorite (kid-appropriate) Halloween movies throughout the day, which is the perfect time for the kids to work on their coloring pages and crafts.
While my kids enjoy all of their little projects, ghost coloring pages are especially great because once they're done, I can either hang them up as they are or cut the ghosts out to hang them up in windows and on mirrors. If I'm being completely honest, I thoroughly enjoy working on my own ghost coloring pages right alongside my kids, because why not? If I don't get to go trick-or-treating for myself anymore, then I should at least get to join in on the coloring fun. Here are some of the pages I plan to print out for us to use this Halloween.
With all of these fun (and free) coloring pages, you'll have plenty of little ghosts to hang up and haunt your home this Halloween season. You don't have to stop there, either; download a few bat, spider, or witch coloring pages too while you're at it for a little more Halloween spirit.