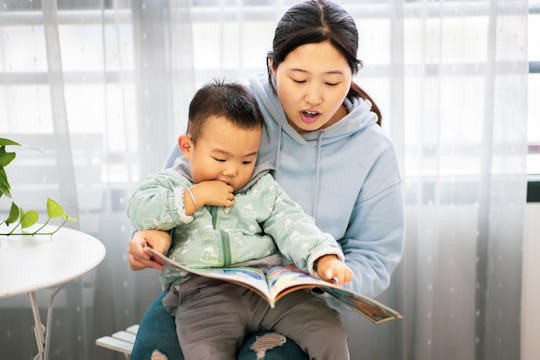 xijian/E+/Getty Images
These 11 Japanese Children's Books Are Next-Level Adorable
With beautiful illustrations and captivating stories, these are sure to become favorites.
Expanding a child's cultural understanding doesn't have to wait until they enroll in high school foreign language courses. You can bring the world to them through literature. Take, for instance, Japanese children's books. Whether you're looking to share your Japanese heritage, introduce your child to the Japanese language, or simply want them to get to know other parts of the planet, there are tons of great books to choose from.
What makes these books so great is that they are tailor made for young children and early readers with vibrant illustrations to really draw the child in. Learning about a different culture can be a very abstract concept to a child, but these stories help explain and spark curiosity about Japan, its geography, language, traditions, and history. And some of these Japanese children's books do all of the above without a kid even realizing it thanks to excellent storytelling.
Having recently cheered on competitors to the Tokyo Olympics, children might be especially keen to learn more about Japan right now. And if you have never been or don't have all the answers to their myriad questions, the best place to turn is to books. This list of Japanese children's books can get their education started.
We only include products that have been independently selected by Romper's editorial team. However, we may receive a portion of sales if you purchase a product through a link in this article.
Cheaper than a plane ticket to Tokyo, but just as exciting, these books will get your little one started on their love of Japan.