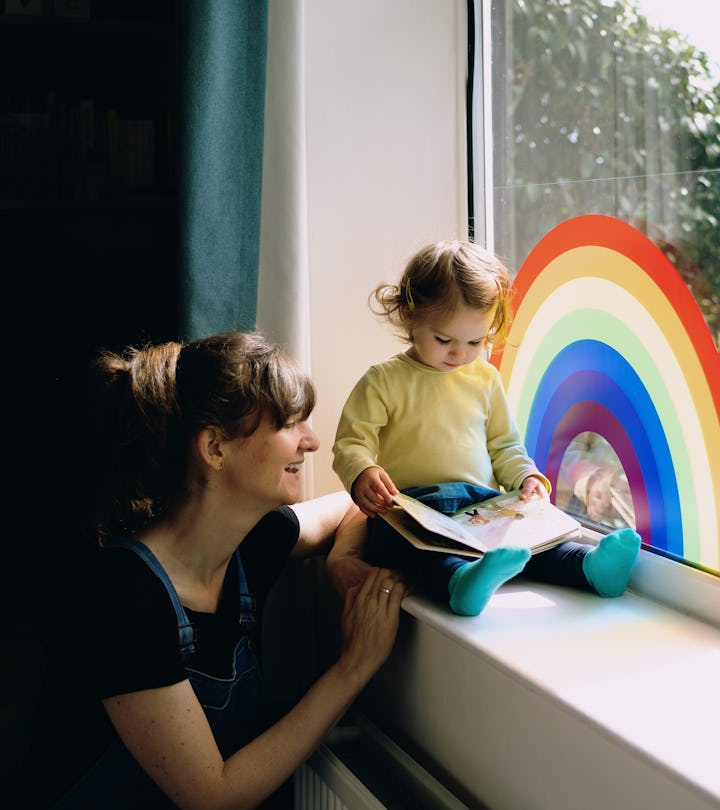 Sarah Mason, Getty images
Every Family Should Read These Lovely LGBTQ+ Children's Books
We may receive a portion of sales if you purchase a product through a link in this article.
June is Pride Month, which means it's a great time to introduce the best LGBTQ+ children's books into your kiddos' library. Ensuring your children grow to accept others and themselves is no simple task, but finding beautiful books that help children understand gender identity, inclusivity, and pride is a great first step in setting them on a course to be an ally or member of the LGBTQ+ community.
Fortunately, the variety of LGBTQ-friendly books available for kids has grown enormously in the past decade and today you can find titles that take on all kinds of topics. From the history of the Pride movement to trans rights, unconditional love to gender identity, each is written in a way kids can understand and published with compelling pictures they'll love so these books won't just be one-off reads, but regular favorites.
In a season where allyship is more important than ever, instilling empathy for the diversity of human experiences is so important. But you can set your child on a course of compassion with the simple act of sitting together and reading a good book. As British writer Children's Laureate Malorie Blackman once said, "Reading is an exercise in empathy; an exercise in walking in someone else's shoes for a while." Help your child step into another's shoes with these titles.
Whether you want to open your child's eyes to the beauty of diversity all around them, or let them know they are not alone, these wonderful LGBTQ-friendly books will help them see the joy in embracing inclusion and standing up for equality.
This article was originally published on