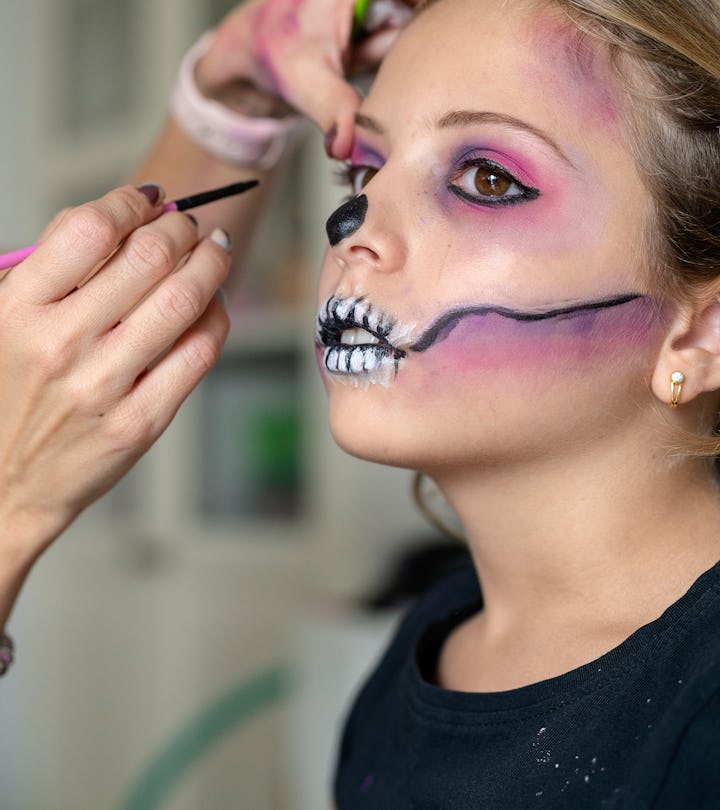 Albert Martinez/Moment/Getty Images
13 Best Zombie Makeup Ideas For Kids
They're just spooky enough.
When you ask your kids what they want to be for Halloween, you might get a couple of different answers; a few ideas that they toss out from which they can figure out exactly what their costume will be on the big night. Practically without a doubt, however, you know that they'll need your help to pull of the perfect Halloween costume, whatever it may be. If they're leaning far from the innocence of animated characters like Bluey and want to be something a little scarier, here are some kids zombie makeup ideas that are convincing, but not too too scary and realistic. You want them to rock their costume confidently but not get absolutely spooked each time they look in the mirror.
Some kids want their Halloween costumes to be as scary as possible and in some cases, you might just tell them to go for it. Other times, however, whether it's because it's what they want or what you do, you might want to try to tone down the scary in small ways here and there, even if the rest of their costume embraces it. Makeup is an easy way to either tone it down or ramp it up. In most cases, subtler looks are going to be less scary and less realistic, while elaborate, over-the-top looks will be more involved and — in the case of zombies — scarier. Grab your makeup bag and plant yourself in front of a well-lit mirror. Practice makes perfect.
Ready for your child to be the most frightening versions of themselves? Then pick one of these tutorials, get out your makeup brushes, and get to work. Any of these looks will satisfy your child's desires to look like they're alive, but dead.
This article was originally published on