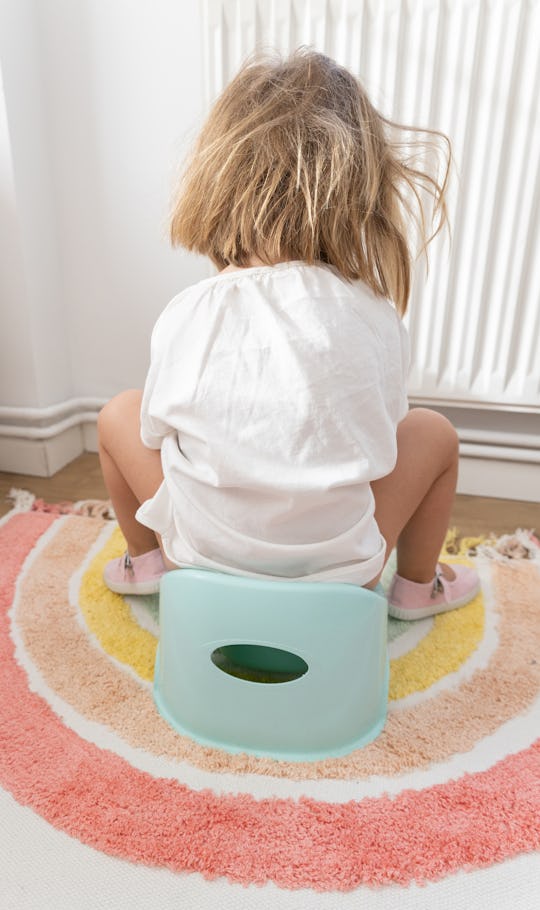 Manu Vega/Moment/Getty Images
15 Potty Training Books For Parents & Toddlers
If there was ever a topic a parent might need to read up on, it's potty training. Thankfully, there are loads of potty training books, for parents and kids alike. And it's best you start investing in them sooner than later. That's because potty training, well, it's a marathon, not a sprint, and it's never too early to lay the foundation for a successful transition into continence really early on with colorful, supportive stories about using the toilet.
On the toddler end of the spectrum, look for board books and simple stories that show children how empowering using the potty can be when they are ready. There are lots of fun takes on the topic, but the best, included here, have playful illustrations or a silly angle kids will want to read long after they've mastered flushing the toilet.
And as for potty training books for adults, there are lots of options on the market, but the best serve as a straightforward guide with step-by-step instructions on how to move on from the diaper phase. These titles will also help parents understand how to encourage their children so they can come out of the potty training gauntlet in one piece, tear-free, and ready for action. So take a deep breath, be patient, and try not to be too hard on your child or yourself.
What to consider before buying
When shopping for potty training books for children, consider your child's age. If they're eager to test out the potty, but on the younger side, you might want to opt for illustration heavy potty training books. Older toddlers, say in the 3 to 3-and-a-half age range, might be reluctant to use the potty and could benefit from a book that has more of a story to it.
As for potty training manuals for parents, there are a variety of philosophies and strategies out there. What will work best for your child will depend on a number of factors, so you might want to consider buying more than one so you have options before you dive into potty training with your child.
We at Romper only include products that have been independently selected by our editors. We may receive a portion of sales if you purchase a product through a link in this article.
Ready to invest in a potty training toilet and say bye bye to diapers for good. Urine for a treat (get it?) when you pick up any of these great potty training books for children and adults.