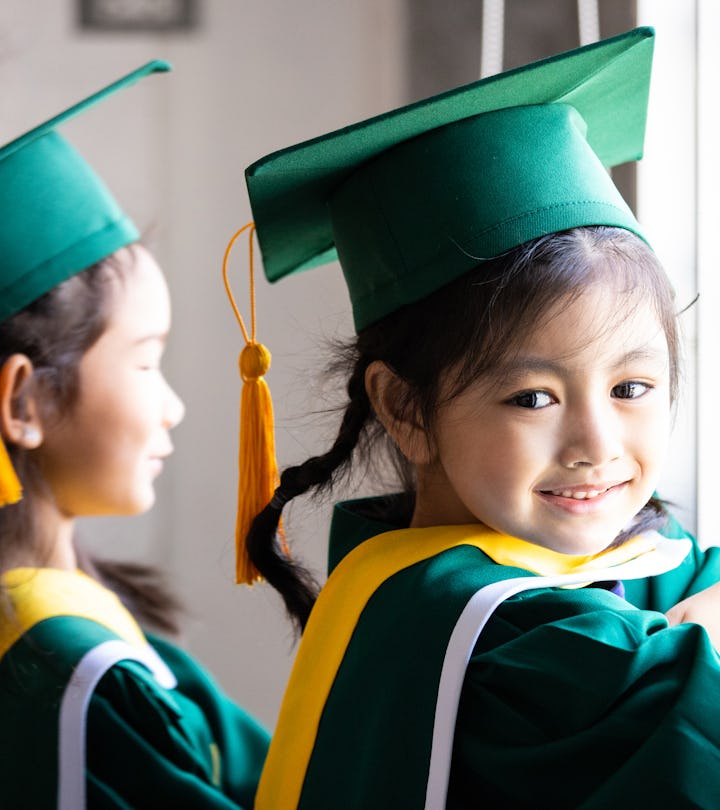 Arisara_Tongdonnoi/E+/Getty Images
34 Instagram Captions Perfect For Preschool Graduation Photos
The first in many, many graduation days, the preschool graduation is one of the most bittersweet. By middle school graduation, you may just be relieved to dismiss your child's tween years and move on. But when your baby has only recently mastered writing their own name it can be an emotional experience you'll want to document with a preschool graduation Instagram caption.
This is a monumental day. So what caption sums up the magnitude of moving beyond Pre-K to the great big world of elementary school? You could go super sappy (and no one would begrudge you) with a quote from a classic children's book or author. Or you might want to look to the great thinkers for something profound.
Others may prefer a silly statement that describes the image posted because, let's be honest, is there anything cuter than a tiny person in an oversized cap and gown?
Ultimately, whatever you post will live on as a snapshot of the moment and emotions rushing through you as a parent when you realize full that the baby days were done. Or, it could be just a reminder that you'll be doing this whole graduation thing again in a year when your little one finishes up kindergarten. Just sayin'.
Sharing these great preschool graduation captions online is great, but you know what's better? Sharing them with your little grad directly.
This article was originally published on