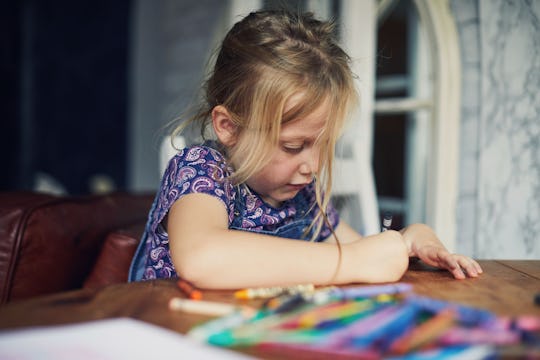 Sally Anscombe/DigitalVision/Getty Images
24 Cute (& Free) Coloring Printables For St. Patrick's Day Fun
St. Patrick's Day is a great time for everyone, Irish or not, to don some green and have some fun. But when those activities have been cleaned up and put away, pull out these free St. Patrick's Day coloring pages to keep your own little leprechauns entertained.
As you might have guessed, the majority of these St. Patrick's Day coloring pages display the usual St. Patrick's day suspects: clovers, shamrocks, rainbows, and plenty of pots of gold. But there's also plenty of unusual additions to the St. Pat's party. Unicorns, anyone? Or how about a cameo from Piglet? Who says Pooh's favorite swine can't have a good time on St. Paddy's Day? An Irish princess makes an appearance too. No matter if that's historically suspect. Kids will never know.
In coloring world, all kinds of characters can get into the St. Patrick's Day spirit. So when the kids tire of setting up a leprechaun traps or making green eggs and ham, get your little one a pack of crayons — make sure you have the entire ROYGBIV suite for those rainbows — and settle in for a creative afternoon having fun with these St. Patrick's Day coloring pages with these holiday appropriate illustrations.
Ready to get your green on? Just be sure you have enough shades of the crayon before you dive into these St. Patrick's Day coloring pages.
This article was originally published on