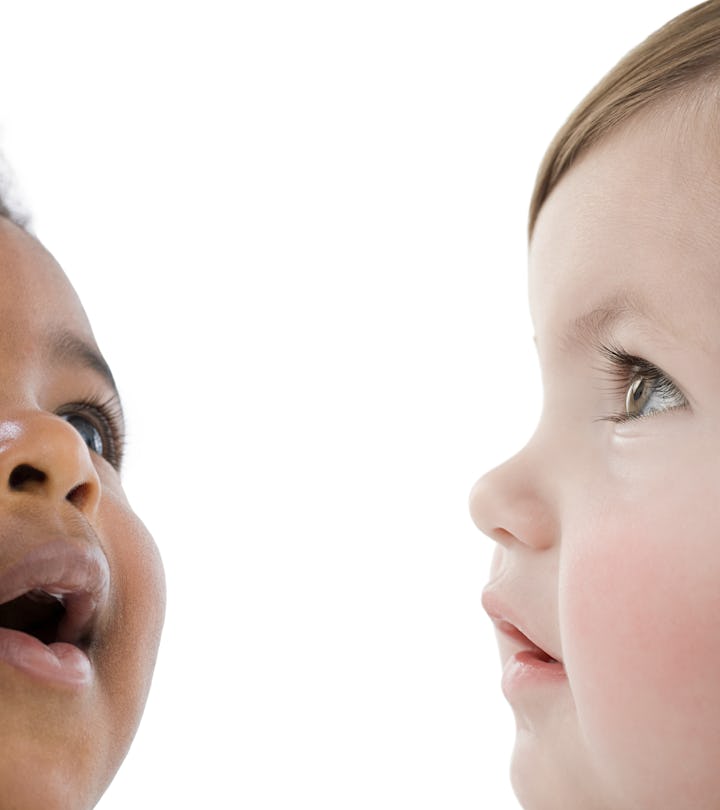 Image_Source_/Image Source/Getty Images
29 Short & Sweet Unisex Baby Names
Not so long ago, when you had a baby, you picked a name purely based on their gender. Boy baby: boy name. Girl baby: girl name. And at the time, parents who chose to give their babies short gender-neutral names sometimes had to deal with cutting comments and snarky looks from people who thought traditional was totally the way to go. But that's not the case anymore, as many parents are looking for short unisex baby names (with one or two syllables) as top contenders to call their kid. Although any name, in theory, can be a unisex baby name, you might want to consider adding some of the ones below to your baby naming list.
Why have unisex baby names become more popular? It's probably due to a few reasons. Some parents simply like the sound of gender-neutral names, especially the shorter ones that have a snappy sound to them (Oak, Rory, Remy). Others might want to give their child a name that reflects their heritage and, welp, it just happens to be a name that was once associated with a certain sex that is the opposite of their baby's. And then, there are the parents who want their children to be free to explore their own gender identity from the jump, starting with their name.
So if you're putting together your baby name list, here are some of the coolest and cutest short unisex baby names that suit both boys and girls equally — and beautifully.
When you're planning on picking out a name for your baby, be sure to include some unisex baby names as options. That way, your child will learn to love their name for what it represents and never feel limited by its potential gender constraints.
This article was originally published on