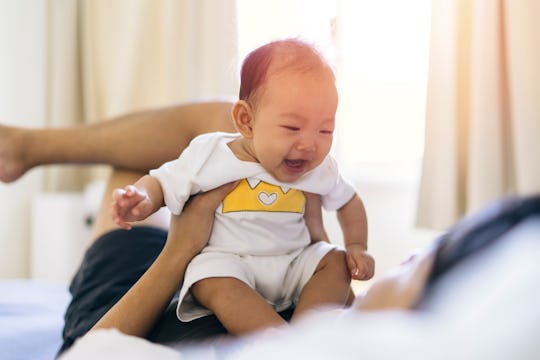 skaman306/Moment/Getty Images
20 Baby Names That Mean Father
Be warned: With a name that means "father," your baby's first word might be Dada, not Mama.
While you might have mostly everything prepared for the birth of your baby, the one thing that you could still be struggling with is the name. It makes sense, since picking out a crib can be a whole lot easier than choosing a name that will carry your child through their life. But if your baby is due around the third Sunday in June, you might want to consider any one of these baby names that mean "father."
People get inspiration for baby names from anyone, anywhere, and anything, really. It might be something you heard while streaming shows on Netflix, (Daenerys, anyone?), or it might be a name that has been passed down from generation to generation. Still, though, you might not want an exact duplicate of a name, but rather a name that signifies the importance of what a father means to you, or one that is a wink and a nod to the baby's father. It can be a name that inspires you when you hear it, rather than just a name that has Jr. or II or III after it. It can convey your hopes and dreams that you and your partner have for your child, while still honoring the role that they have played in your life — and will continue to do so in the future.
So if you're still searching for a name, these baby names that mean father might provide some much-needed paternal inspiration.
If you want to honor the father of your baby, your dad, or someone who has been a father figure to you, these baby names will honor the father figure in your and/or your baby's life. But be warned: with a name that means "father," watch your baby's first word will not be Mama, but Dada.