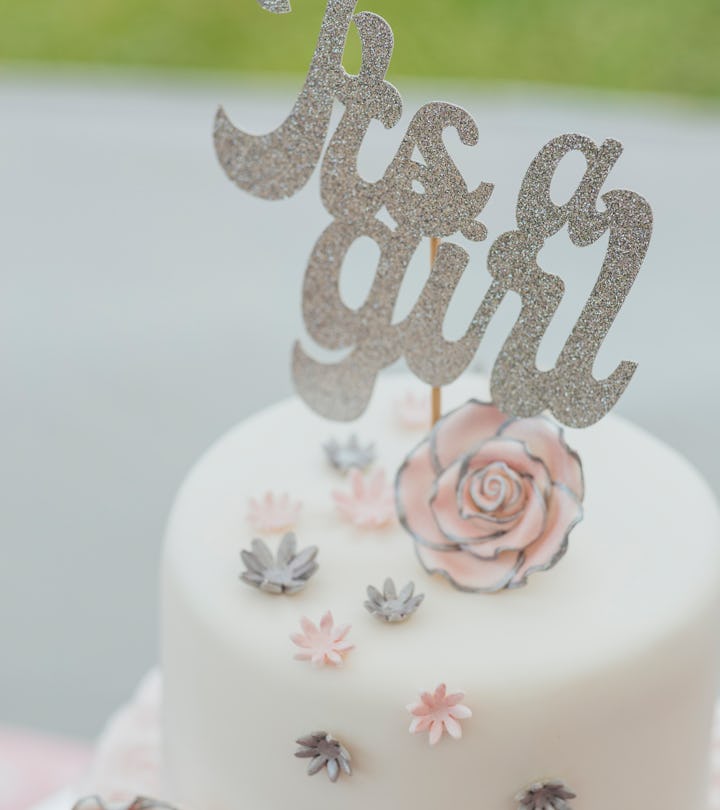 SolStock/E+/Getty Images
These 17 Baby Shower Cakes Will Look So Cute On Instagram
Because it's all about the cake.
You know who loves cake? A pregnant lady. If you're throwing a baby shower, by god you better bring a moist sponge with plenty of frosting. And, if you really want to impress the guests, use one of these baby shower cake ideas to wow the crowd.
The years of rolling out a simple sheet cake are no more. Bakers around the world are coming up with more and more wild and wonderful twists on baby shower cakes every day. So why not steal their ideas? Whether it's a themed affair (take a look at that darling baby bee cake below) or pretty in pink motifs, fondant has become a remarkable medium for playfully celebrating a new bundle of joy.
Plus, it's not like you have to limit yourself to just a cake when it comes to a sweet baby shower dessert. The cake can be the center of the dessert table, but why not add some sugary additions? For instance, send your guests home cake pop party favors to match, or cakesicles. (A cakesicle is a cake in the shape of a popsicle on a stick.) Bottom line: Have fun with your baby shower cake(s).
Now, who has a fork?