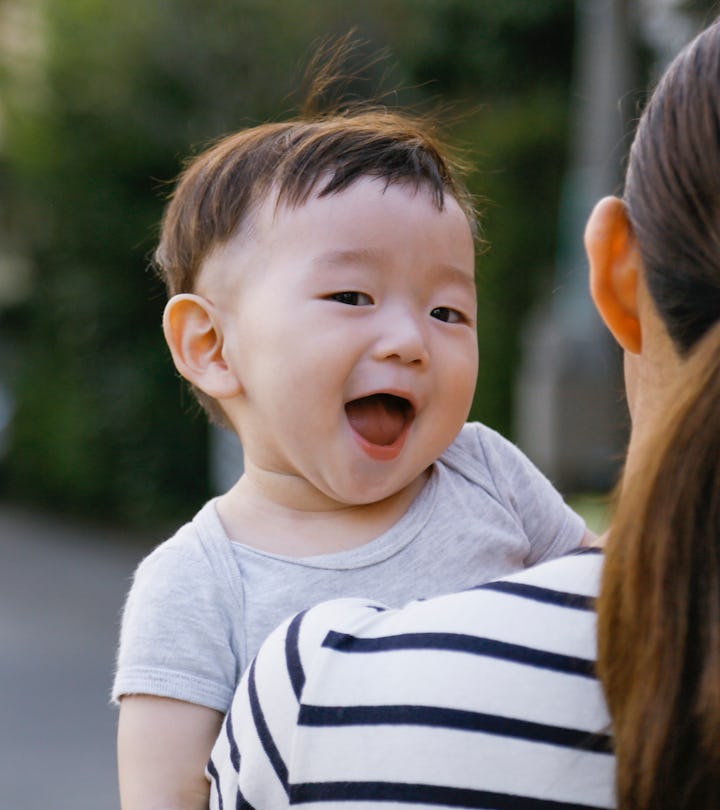 Yuji Ozeki/DigitalVision/Getty Images
These Baby Boy Names That Start With "B" Are The Best
They're bold and beautiful, like your babe.
When you're a child and first learning how to sound out letters and words, you learn quickly that "B is for boy." And now, as an adult, that might be all the inspo you need to start making your baby name list with boy names that start with the letter "B." The reason you need a B boy name can vary: perhaps you're looking to carry on a family name, or maybe you've named your other kiddos with a first name that starts with the letter "B" and need to come up with one more that has a meaning you'll love.
But just because you have the first letter to start off your search doesn't always make it simpler. It's hard to decide on a name for someone you don't really know yet — apart from some spontaneous 3 a.m. dance parties happening in your belly. And it has to be a name you'll love, too. That's why you might find yourself putting off picking out a name until those contractions start to kick in. But it doesn't have to be such a challenge, because there are an abundance of baby names to choose from, and no matter which one you choose, it will be lovely for your little dude.
Don't believe us? These boy names that start with the letter "B" are beautiful and will be befitting of your baby boy.
Baby naming isn't always easy, and the difficulty level can go up a notch when you have to have a specific letter starting the name. But armed with this list, naming your little one with boy names that start with "B" should hopefully be a breeze.