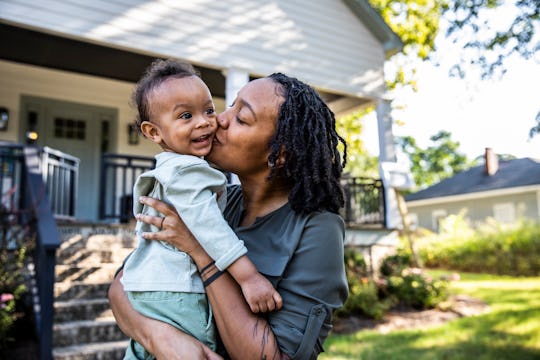 MoMo Productions/DigitalVision/Getty Images
You'll Love These One-Of-A-Kind Boy Names For Your Baby
Some parents love the idea of naming their baby boy something trendy, while others could never dream of choosing a popular baby name for their little one. If you're in the second camp, then you're probably on the lookout for some unique and rare boy names to add to your list of considerations. Truth be told, the hardest part about this won't be finding the names, it'll be picking one because they're all so great.
Every parent has their own priorities when it comes to choosing a name for their baby. As someone whose name was the second most popular choice for girls the year that I was born, finding uncommon baby names for my kids was an absolute must for me. You don't have to have a super-common name to want a rare boy name for your baby, though; a lot of parents just want their child to stand out. The only tricky part is choosing a name that stands out in a good way, not because it's so strange (unlike Elon Musk's decision to name his child X Æ A-12).
Thankfully, there are plenty of rare boy names that are able to hit that balance. Here are some of my favorites.
While you can certainly choose to follow in Elon Musk's footsteps and give your baby a very, very unique name, it's probably easier for everyone if you stick with one of these rare boy names instead.