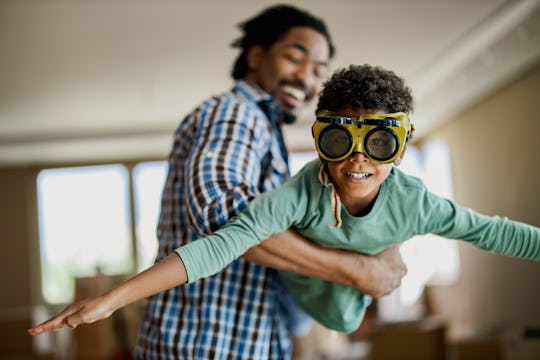 skynesher/E+/Getty Images
40 Fantastical Boy Names That Start With "F"
One of the major things on your "to-do" list before having your baby boy is choosing his name. Whether you've had a name in mind for years or don't know where to start, you may get an urge to explore name options you wouldn't have previously considered. A good selection pool to pull from is looking at boy names that start with "F."
When you think of boy names that start with "F," there's a good chance you reflexively think of the basic names like Fred and Frank, and maybe get a little edgy and consider Fitz or Fox, too. But the "F" names in this group can go much deeper and get much more interesting. Since finding the gems hidden in the "F" name pool takes a little fun digging, a nice healthy list of choices for your baby boy is useful. And yes, some of these fantastical "F" names you may have heard for years, but you also get to explore many from other cultures that have origins from around the globe.
Your precious boy may grow to be fearless, fiery, famous, friendly, or even flirtatious. But one thing's for sure — he will definitely be your favorite. And since there's so much in a name, it's good to put in a bit of research to find the one that's perfectly suited for your little guy. Try any of these boy names that start with "F" on for size by saying them out loud, pairing them with your last name, and thinking of your little dude on the way.
While you're in the process of finding which one of these boy names that starts with "F" best suits your child, try to have fun with it. It's just another memory you can look back on and share with them one day.