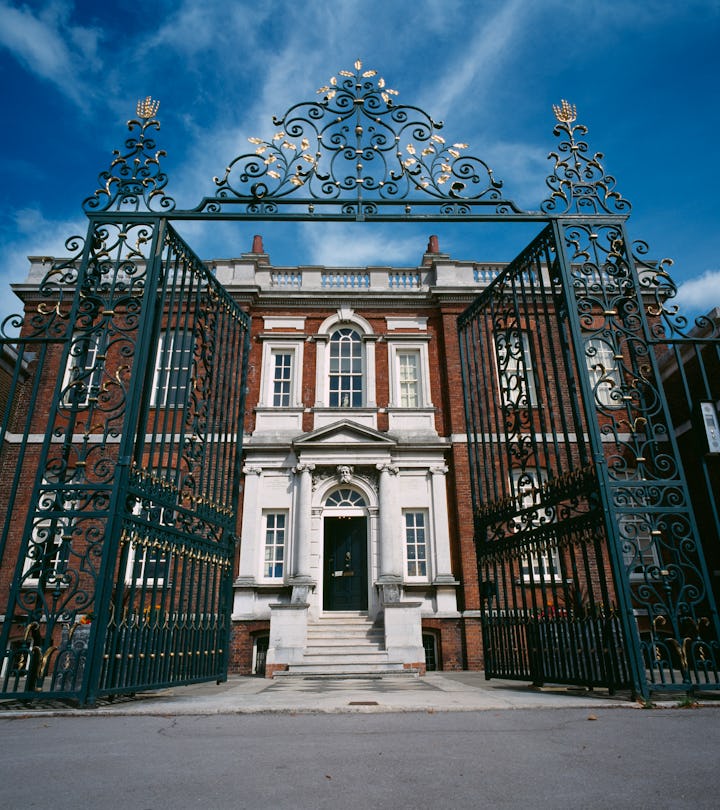 Heritage Images/Hulton Archive/Getty Images
20 Bridgerton-Inspired Baby Names
Lady Whistledown would surely approve.
Chances are good that you've met a baby named Mauve or Pearl, Lucy or Hamish, as "Grandma" names have been popular baby names for several years. But, why not go back even further for inspiration, while also going for something you love? Everything old is new again, so perhaps you should consider one of these Bridgerton baby names.
Admittedly, I'm one of those Bridgerton fans who is absolutely insufferable, because I was a fan of the books long before the show debuted. I am a bit of a romance novel fiend. I'm also a total nerd for literary baby names, so I'm combining my powers to give you the best ideas for Bridgerton-inspired baby names. Whether you're hoping for a name inspired by characters on the show or in the books, places of importance, or heck, even tangentially-related ideas, I'm here for you.
Thankfully, you can trust that Bridgerton characters are pretty solid — this is not going to be a Game of Thrones situation, where suddenly the show runners go way off the rails, and you find you've named your child after a violent dragon lady murderess with a fondness for her nephew. I've read the Bridgerton books, and I'm confident that it would be incredibly difficult to add in any kind of plot line that bad that would spoil your choice so thoroughly.
Even if you're not that familiar with the show, these names are so lovely and classic on their own that I think you'll find a Bridgerton baby name that you love.
Obviously, this is a compact list of baby names from the show, but we kept the focus on names that are a little unexpected, a little unique, and still contemporary and fun. These are baby names that any kid would be lucky to have, and can grow into with style and flair. I hope you find one that you love.